Twitter has started releasing a redesigned user interface for direct messaging on Android. Starting today (30), users should receive the look that is most in line with the modern style adopted by the social network in recent months.
The update included an improved writing screen, simplified tweet forwarding, more visible read warnings, and tweaks to message prompts. Improvements have also been made to screen scrolling and interface response.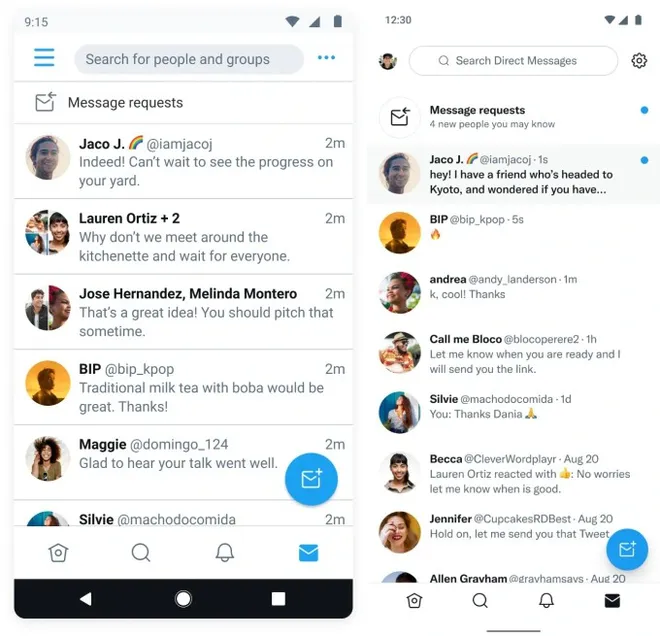 This modernized look features the direct messages (DMs) without the traditional lines that separate each message. The user will also see the amount of people who have sent message requests, just below the bolded text.
The three-dot menu remains in the same place and functions unchanged, but the icon has been replaced by a gear. The blue dot next to the profiles indicates those DMs you haven't read yet, a much clearer indicator than before.
Appearance of revamped DMs on Twitter
The new layout should bring the iOS and Android interface closer together. Google's operating system interface had been quite out of date for years. Even the web version had been tweaked before the current one.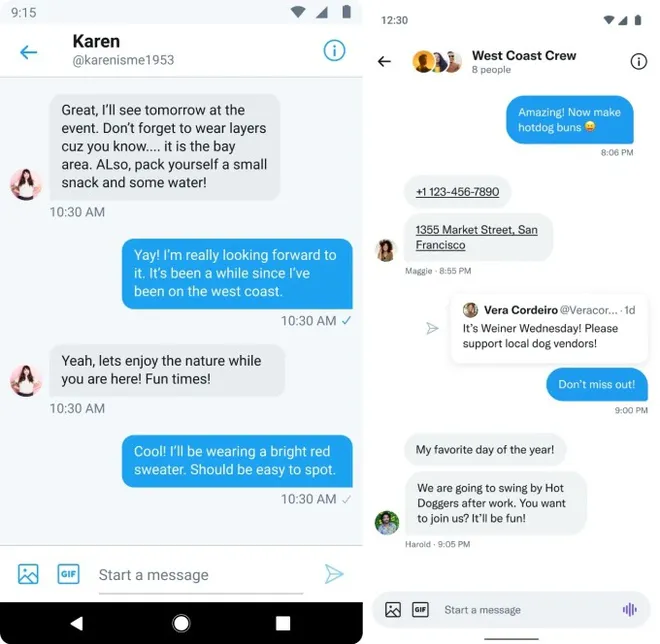 The last major change in DMs had taken place in March 2022, when the social network inserted a search bar for entering keywords. This feature made it possible to search for content scattered throughout the inbox.
In February, Twitter rolled out the ability to pin up to six conversations to the top of DMs for easy access. This change was highly celebrated by users for optimizing chat with friends, customers or strategic contacts.
Did you like this article?
Enter your email address on Canaltech to receive daily updates with the latest news from the world of technology.