posted on 10/01/2022 21:53 / updated 10/01/2022 21:53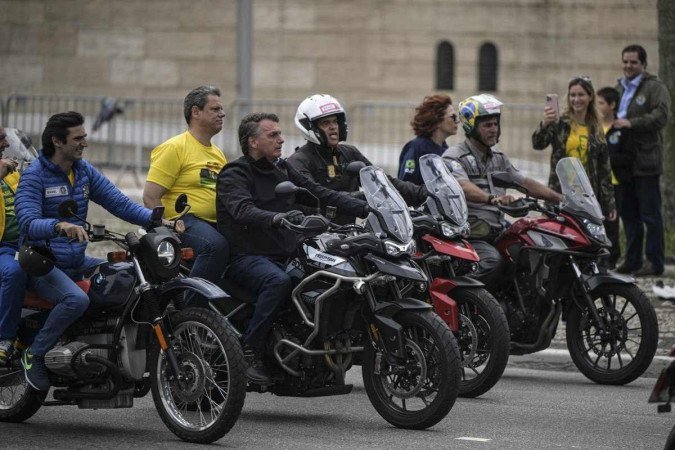 (credit: ERNESTO BENAVIDES / AFP)
On the eve of the first round, President Jair Bolsonaro (PL) received support from the Prime Minister of Hungary, Viktor Orbán, one of the main leaders of the global extreme right. In recent days, the reelection of the chief executive was also endorsed by José Antonio Kast, who contested the second round of elections in Chile last year, and by Colombian senator María Fernanda Cabal, other exponents of the ultra-right in the world.
"My Brazilian friends, you are preparing for an important election. I have served my country in Europe for over thirty years, I have met many leaders, but I have seen few leaders as exceptional as your president, President Bolsonaro. the opportunity to work with him. It was a great honor to have seen and learned how he reduced taxes, stabilized the economy, reduced crime rates," said Orbán, in a video posted today on Bolsonaro's social media. "I hope he can continue his work," amended the Hungarian prime minister.
Bolsonaro went to Hungary in February after meeting with Russian President Vladimir Putin. In Budapest, the chief executive called Orbán "brother" and highlighted the commonality of values ​​between his government and that of the European country. In July, the Chief Executive received the President of Hungary, Katalin Novák, at the Presidential Palace of Bolsonaro.
In another video, shared yesterday on Bolsonaro's social networks, he receives the support of Chilean Kast, who disputed with the current president of Chile, Gabriel Boric, left-wing, in the second round of the 2021 elections. "This Sunday, Brazil plays for freedom, these have been years of greater progress and security. From Chile, we wish President Jair Bolsonaro every success in defeating the radical left once again," said the leader of the Chilean extreme right.
"This Sunday, October 2, Brazilians decide whether they want to be free or slave, if they want to continue enjoying prosperity, to be the only country that does not have inflation in the world, the only country that does not have a trade balance deficit with China, because they export more than they import from China. Well, let's follow Jair Bolsonaro with effort, with the heart, with conviction", said Colombian senator María Fernanda Cabal, another exponent of the extreme right.
Bolsonaro had already received the support of former US President Donald Trump, who lost the elections to Joe Biden in 2020 and contested the results of the polls, in a movement that culminated in the invasion of the US Congress by Trumpist militants in January 2021. " The President of Brazil, Jair Bolsonaro, 'tropical Trump' as he is affectionately called, has done a great job for the wonderful people of Brazil," Trump wrote on social media on September 8.