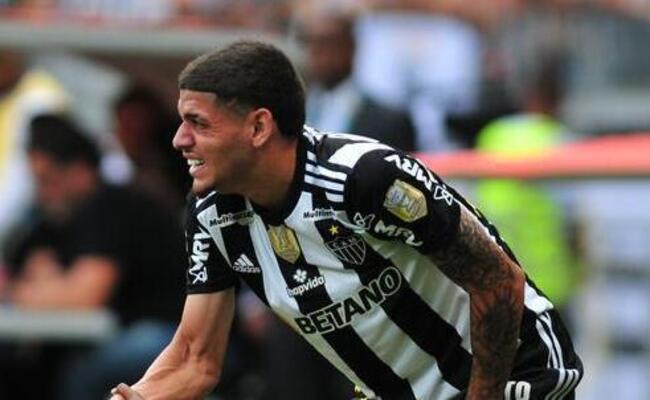 Coach Cuca will have some problems putting together the Atlético team in the game against Santos, next Wednesday (5/10), at 9:30 pm, in Vila Belmiro, for the 30th round of the Brazilian Championship. On the other hand, the good news is that midfielder Rubens, replaced at halftime by 2-0 over Fluminense, in Mineiro, should not be a concern for the coach.
Rubens left the Galo fan worried when he was taken out by the coach during the half-time of the duel against Tricolor das Laranjeiras, this Saturday (1st), for the 29th round of the national competition. He was replaced by Dod.
When commenting on the safe performance of Atlético's defense against the Carioca team, Cuca revealed that Rubens played in the "sacrifice".
"(…) We lost Rubens. It's good to point out that he played with a fever. He wasn't in his ideal, but as we have Dod, who hadn't played for a long time, we filled the space well for there in the match", said the coach at the press conference.
Right-back Mariano is Cuca's main concern. He felt discomfort in his right thigh just seven minutes into the final stage and was replaced by Guga.
Mariano will undergo a clinical reassessment to determine the severity of the injury and to be able to travel to Baixada Santista. If he doesn't play, Guga will return to the starting position against Peixe in Vila Belmiro.
embezzlement right
A certain embezzlement is the forward Keno. The sprinter took the third yellow card in the victory over the Cariocas and will have to serve a suspension against Santos.
Ademir, Sasha and Vargas are options for the starting forward's spot.
---