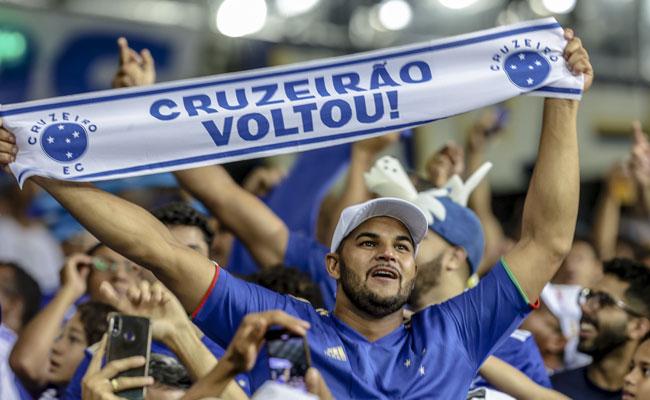 Cruzeiro already has a projection of how much it estimates to raise in 2023, the year of its return to Serie A of the Brazilian Championship. The calendar also foresees the dispute of the Minas Gerais Championship and the Copa do Brasil – starting from the third phase.
In a report by Forbes Magazine, published on Saturday (10/1), the financial director Raphael Vianna revealed that Cruzeiro expects to earn BRL 212 million in the next year. The club's projection is long-term, to the point that the new management estimates a collection of R$ 430 million in the 2032 season.
"We expect a gradual increase in the classification of the Brazilian, from 2025 onwards among the top five every year until 2032", said Raphael Vianna magazine.
For the current season, the first for the SAF, revenues between R$160 million and R$180 million are expected. This is much more than the club managed to raise in the previous administration, still as a sports association: revenue of BRL 116,123,000.00 in 2020 and BRL 115,729,000.00 in 2021.
Cruise Revenue from 2014 to 2021
2021: BRL 115,729,000.00
2020: BRL 116,123,000.00
2019: BRL 267,554,320.00
2018: BRL 318,857,150.00
2017: BRL 283,382,276.45
2016: BRL 222,404,224.69
2015: BRL 343,896,144.07
2014: BRL 203,173,162.98
---