There are things that should never have been invented and in this video I will give you five clear examples of that. We've put together a list of five cell phones that you must be determined to stay far away from them, whether because of the price that does not match your proposal, dubious quality performance or simply because some manufacturers have forgotten that we are already in 2022.
Cell phones not to buy in 2022
Watch the video article, enjoy and subscribe to our channel.
I don't know if you know, but Infinix is ​​a Chinese company that has a partnership with Positivo in Brazil and occasionally launches some really cool and worthwhile cell phone. But this is not the case for Infinix Note 10 Pro. The device is even beautiful, has a differentiated design, but sins too much in terms of cameras and performance.
he has the processor MediaTek Helio G95, 8 GB of RAM memory, 128 GB of storage, 5000 mAh battery and 64 MP camera. When it came by, the Infinix Note 10 Pro couldn't handle completing our battery test, it showed little firepower in the performance test, and the cameras were a disappointment. Your price of BRL 1,600 It can even be attractive, but don't be fooled: there are much better phones for this price.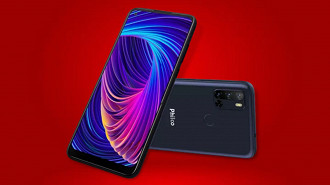 O Philco HIT P13 It's another cell phone that we don't recommend buying and I'll explain why. There are a lot of people who even prefer to have a more basic cell phone, just to make calls and send WhatsApp messages, which is why companies make so many incoming cell phones. But, generally, these cell phones cost less or close to R$ 1,000.
The Philco HIT P13 comes against the grain with a processor Unisoc T610 low performance, 4G of RAM, 16 MP camera and costing BRL 1,500 currently. For that price you can buy other Philco things, such as a fan, microwave and even air conditioning. But don't buy the HIT P13 because you're sure to regret it.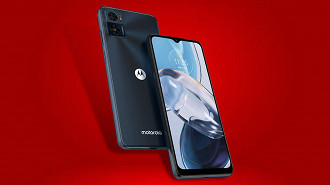 Motorola also lost its grip with the launch of the brand new Moto E22, launched a few days ago here in Brazil. It is also an entry-level phone, it has modest hardware that will only handle the basics but fails in some crucial points.
In full 2022, Motorola comes with a cell phone with 4 GB of RAM and 64 GB of storage. The worst thing is that he has the android 12, which will simply take up a good part of that small storage that it has and that will certainly force you to have to uninstall applications, delete photos and clean WhatsApp messages on a daily basis. Per BRL 1,300it's not worth it, it will only give you a headache.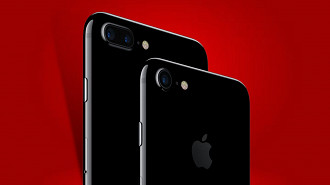 With the prices of new iPhones up there, Apple fans tend to resort to older models. If this is your case and you come across the iPhone 7for example, think twice before finalizing your purchase.
Launched six years ago, the iPhone 7 arrived with just 2 GB of RAM memory, 256 GB of storage and processor A10 Fusion. And with the arrival of iOS 16, Apple announced that it ended support for the iPhone 7. From now on, several apps will stop working, such as WhatsApp itself, for example. This means that unless you want to use it as a decoration, it is not worth buying the iPhone 7, nor the 7 Plus or any lower model.
Thanks to the launch of the Galaxy A53 5G, Samsung hasn't escaped our list either. On paper, the device even has good specifications, such as 8 GB of RAM memory, 64 MP camera, Super AMOLED screen and 5000 mAh battery. However, this set showed that it doesn't work very well, perhaps because of the processor Exynos 1280 from Samsung itself.
In our famous test smooth wheelthe Galaxy A53 left something to be desired in performance in simply all games, getting the seal DOES NOT WHEEL even in Free Fire Max. That means it's not worth it. Furthermore, at its current price of BRL 1,900you can get a much better phone, even from Samsung itself, like the Galaxy M53, which simply beat the top 1 in our mid-range ranking.