Kim Kardashian signed an agreement with the Securities and Exchange Commission (SEC), a regulatory body for the North American market, to pay approximately R$ 6.5 million (US$ 1.26 million) in fine. The pact was signed on Monday morning (3), after the influencer was accused of improperly promoting a cryptocurrency.
Kardashian's attorney, Michael Rhodes, reported that the client "is pleased to have resolved this matter with the SEC". In a statement published by The New York Times, Rhodes added: "Kim has been fully cooperative from the start and she remains willing to do whatever she can to help the SEC in this matter. She wanted to put this matter behind her, to avoid a protracted dispute.".
Continue after Advertising
The businesswoman's representative concluded by explaining that she wants to move on with her business. "The agreement she entered into with the SEC allows her to do this so she can move forward with her varied business activities.", added the lawyer.
Earlier this year, on January 7, a lawsuit was opened against Kim Kardashian, after she did not make it clear that she received a fee of US$ 250,000 (approximately R$ 1.3 million), to promote a cryptocurrency of the company. EthereumMax. The influencer shared a company publication in June 2021, in which she encouraged the purchase of the asset as a good investment alternative.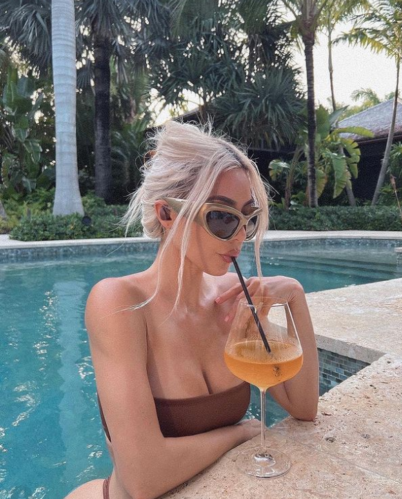 In the post, made on her Instagram profile, the influencer wrote: "Do you like cryptocurrencies? This is not financial advice.". However, the text pointed out that she would like to indicate "what my friends just told me" on EthereumMax crypto. The lawsuit emphasized that the businesswoman used the hashtag #AD to identify the post as a paid advertisement.
Continue after Advertising
At the time the case came to light, Kardashian was criticized by Charles Randell, head of the Financial Conduct Authority (FDA), the UK's financial regulator. Randell stated that when promoting an ad for the company, Kim "asked its 250 million followers to speculate on a cryptocurrency".
The executive added: "Social media influencers are routinely paid by scammers to help them pump and drop new tokens because of sheer speculation. Some Influencers Promote Coins That Just Don't Exist".
follow him Hugo Gloss on Google News and follow our news!