Next time you think you have one unusual work and full of emotion, remember one of the 12 jobs that only exist in Hollywood — and probably in other places with large production of films and series. The Business Insider portal produced an article bringing together these unusual occupations.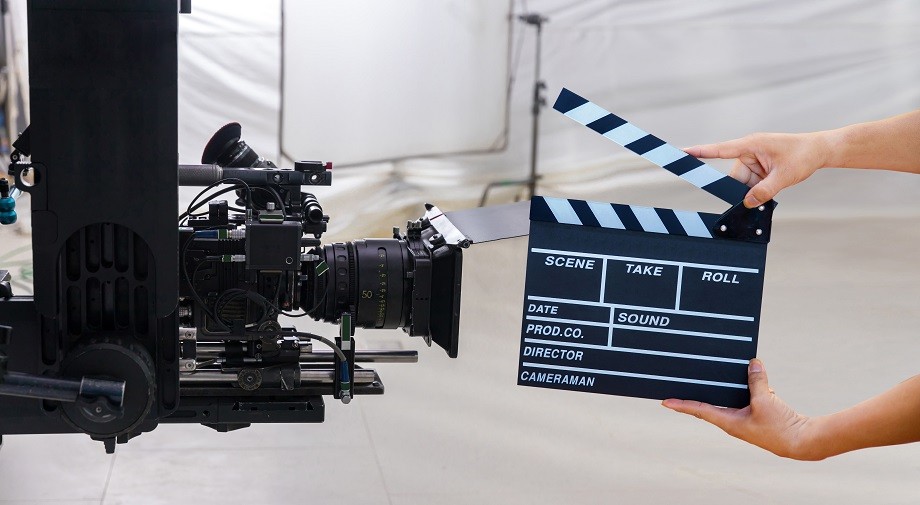 From screaming actors to edibles designer, there is something for all tastes and, given the volume of works carried out, it must be difficult to run out of work. Check it out below:
clothes shredders
Costumes need to realistically reflect the action, but as scenes are often shot out of order, these professionals need to be creative in putting everything from sweat stains to rips and blood into the costumes. Everything needs to be done very carefully so that the clothes fit into the continuity.
edibles designer
Often the actor needs eat On the scene something you don't like or have never eaten. In the Daybreak series, by Netflix, for example, a character needed to feed on maggots. That's where Melissa McSorley's work came in. She used gelatin and natural dyes to color the animals, which become darker as they age.
dental technician
Often actors may not have an extremely white or straight tooth, but the characters ask that they do. It's the dental technician who fake and very convincing dentures. Gary Archer is one of them: after a molding and digitization in 3D, he fabricates acrylic teeth and then uses the necessary coloring. This is how he gave Austin Powers, between the 1990s and 2000s, a unique smile.
Silent props designer
Objects such as ice or a paper bag produce characteristic sounds in real life. Not all these noises, however, are compatible with a movie set, as they can interfere with the dialogues. Professionals like Tim Schultz develop silent props that look like the real thing, but with materials that don't make a sound. For example, instead of using a regular paper bag, he uses a replica in fibrous TNT, similar to coffee filters.
Digital crowd supervisors
Organizing a large cast just for crowd scenes can be expensive and exhausting. Then comes the digital crowd supervisor, who is tasked with making the people grouped in a scene multiply.
For example, to fill a stadium with more than 26,000 people in Ted Lasso, the award-winning Apple TV series, Lawson Deming started by assembling a small group of real people. They were filmed on a green screen and then placed in the stands individually to fill the empty seats.
movement coaches
Polly Bennett was the professional responsible for helping Rami Malek embody Freddie Mercury's mannerisms in 2018's Bohemian Rhapsody. As the actors watched hours of reference footage to learn the entirety of Queen's Live Aid performance, Bennet delved into the Mercury's past to find out how he moved and danced the way he did.
She also worked with Austin Butler to get him to move on stage like Elvis Presley in 2022's Elvis. Bennett also went with all the extras in the audience to make sure they reacted in the best way.
chief of animatronics
As head of animatronics at Spectral Motion, Mark Setrakian controls robot motors so that they convey realistic expressions. This position is an evolution of the puppet controller and requires the professional to be technical to perfect the movements of the robots that enter the scene.
Invisible stuntmen
Some stuntmen do more than what we're used to. One of the functions is to dress in green or blue from head to toe to simulate movements within the scene. They are often used to provide references to actors working with CGI characters. In 2020's "The Invisible Man," for example, an invisible stunt double gave Elisabeth Moss someone to interact with during one of the fight scenes.
scream actors
People don't usually scream as much in real life as they do in movies. Therefore, it is necessary to have a reinforcement so that the actors do not lose their voice. Scream actors like Ashley Peldon and Scott Whyte are hired to lighten up the actors' work. Whyte did Tom Hardy's screams and grunts in a motorcycle chase scene in Venon.
The profession may require performers to train their screams to sound like actors, as well as grunts and other sounds that need to be made in the studio and dubbed on stage. In other words, that "original audio" story is not that original.
prediction artists
The planning and storyboarding of the biggest blockbusters is now more advanced and detailed than ever before, thanks to prediction artists. They create a CG version of a given action sequence based on the script and the director's vision. This allows the crew to experiment and resolve any distortion before shooting. To give you an idea, these professionals began mapping the tone and action of Avengers: Endgame three years before the film's release in 2019.
hair animators
One of the most difficult elements to reproduce in an animation is human hair. Mainly how he interacts with light, shadow and wind. For Disney's 2016 Moana', software called Quicksilver was developed that helped animate the curls of the characters Maui and Moana. The animators would place the hair in a starting position, and the program would determine how they would move from there. In 2021, the program had already received several improvements, which allowed an even greater level of detail for Mirabel's hair, in Encanto, also from Disney.
insect trainer
Grace Dickinson is a professional with a peculiar job: she is credited with a cockroach learning how to behave in front of a camera in the movie Santa Maud, in 2019. She explains that cockroaches are guided by smell and love sweet things, then, she makes them go from point A to point B, where they will be rewarded with jam, nectar, or honey water. "Cockroaches are great on camera as they have a calm demeanor. But sudden changes in light or temperature can stress them out, and these elements can't always be easily controlled on set," she tells Business Insider.