In addition to bringing Tatiana Maslany like the live-action version of 'She-Hulk', the series of Disney+ also introduced several characters to the MCU.
One of them was Titania, the evil and super-powerful influencer played by Jameela Jamil.
Despite being one of the antagonists, her role was more comedic than anything else, and she ended up winning the public's favor.
In an interview for the GamesRadar, jamil was asked about the villain's return, but said she doesn't know when and if that will happen.
"I don't know, the end of the series is still very recent. I think they have to wait and see if people really like me or not. Kevin Feige already has the next four stages planned, so I don't know where I fit into any of this. I have to wait along with the fans."
Enjoy watching:
One possibility that fans have been considering is that Titania could appear in the 'thunderbolts', which will bring together some of the MCU's anti-heroes in a team led by Yelena Belova (Florence Pugh).
Previously, Jamil had already commented on the subject, and joked that:
"She would fight with everyone. In the comics, she even fights with her own team. She's very combative, doesn't work very well in a team. She just wants to make a name for herself by being the center of attention. So she loves to create destruction, chaos and confusion whenever she gets the chance."
With a premiere scheduled for 2024, the feature will also feature Bucky Barnes/Winter Soldier (sebastian stan), Alexei Shostakov/Red Guardian (David Harbor), Ava Starr/Ghost (Hannah John-Kamen), John Walker/American Agent (Wyatt Russell) and Antonia Dreykov/Taskmaster (Olga Kurylenko), under the leadership of Valentina Allegra de Fontaine (Julia Louis-Dreyfus).
Until then, it is worth remembering that all episodes of 'She-Hulk: Defender of Heroes' are still available on Disney+.
The plot follows Jennifer Walters (Maslany), a lawyer specializing in superhuman legal cases, begins to gain Hulk-identical powers after receiving an emergency blood transfusion from Bruce Banner (Mark Ruffalo), your cousin.
"This new comedy series sees Bruce Banner helping his cousin Jennifer Walters when she needs an emergency blood transfusion and guess what? She also receives her powers. Tatiana Maslany will play Jennifer, who is a lawyer specializing in superhuman legal cases, while Mark Ruffalo returns as the Hulk alongside Tim Roth the Abomination."
The cast also has Jameela Jamil, Ginger Gonzaga, Griffin Mathews, Renee Elise Goldsberry and Josh Segarra. THE rapper Megan Thee Stallion will make appearances in production.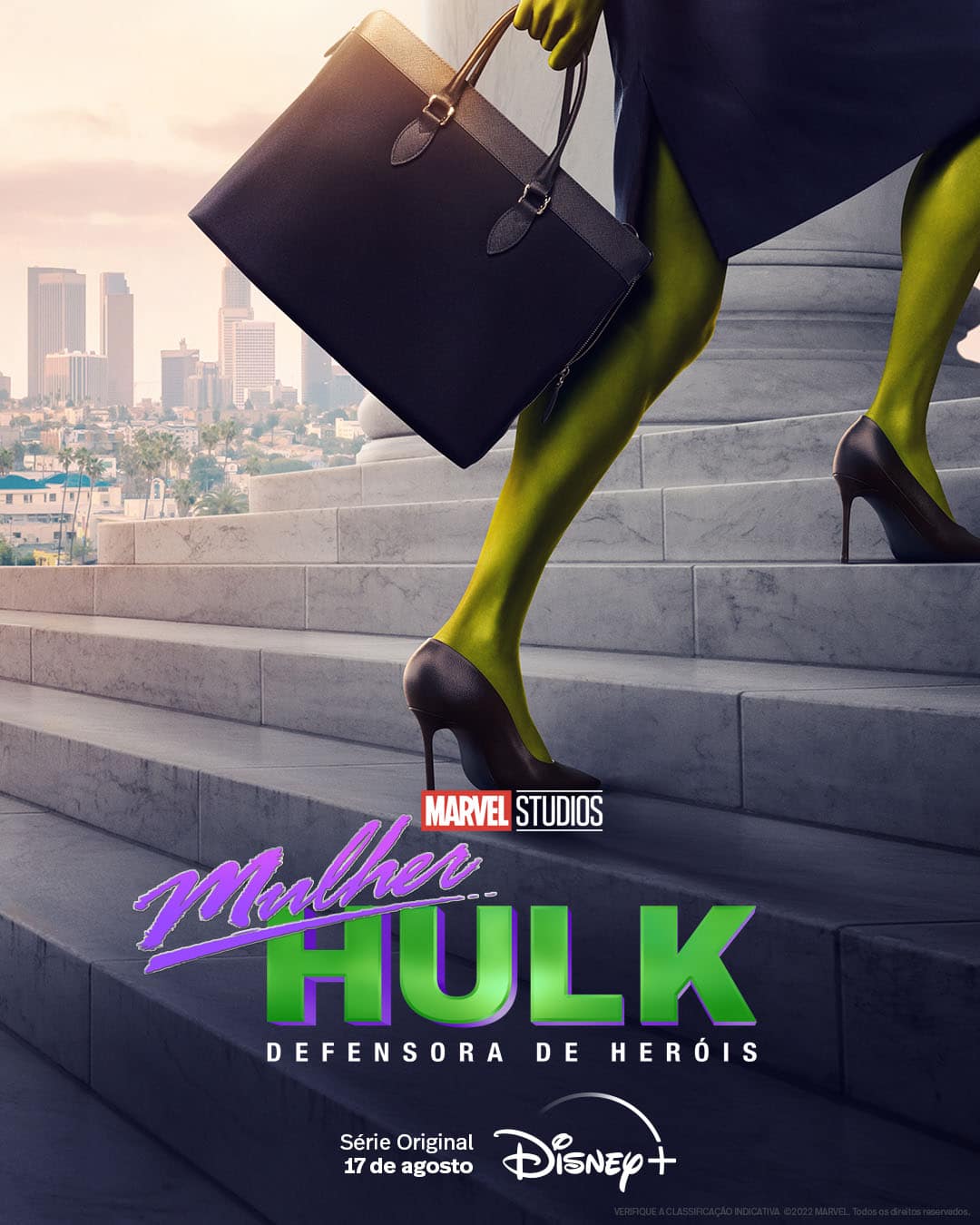 Don't forget to watch: