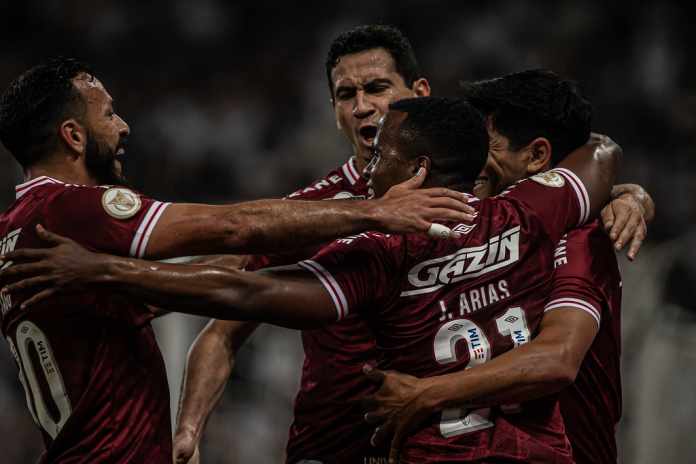 Already guaranteed in the Libertadores group stage, Fluminense still has three more games to go in the Brazilian Championship (against São Paulo and Goiás, both at home, and Bragantino, away). And these matches will have great financial importance for the club aiming at the amount that Tricolor will receive per position in awards.
Currently in fourth with 61 points, Fluminense would pocket R$ 38.2 million. Flamengo, third, has the same score and faces Corinthians, fifth with 58, this Wednesday, at Maracanã. If they jump to third place, Tricolor will already pocket R$ 40.5 million.
An eventual second place would yield R$ 42.7 million. The runner-up is currently Internacional, with 64. The Colorados visit América-MG, this Wednesday, at Independência, still for the 35th round. The champion (the title is very close to Palmeiras) will have R$ 45 million.
See the awards for all Brazilian positions:
1 – BRL 45.0 million
2 – BRL 42.7 million
3 – BRL 40.5 million
4 – BRL 38.2 million
5 – BRL 36.0 million
6 – BRL 33.7 million
7 – BRL 31.5 million
8 – BRL 29.2 million
9 – BRL 27.0 million
10 – BRL 24.7 million
11 – BRL 19.3 million
12 – BRL 18.0 million
13 – BRL 16.6 million
14 – BRL 16.2 million
15 – BRL 15.7 million
16 – BRL 15.2 million
*Relegated players do not receive a participation award