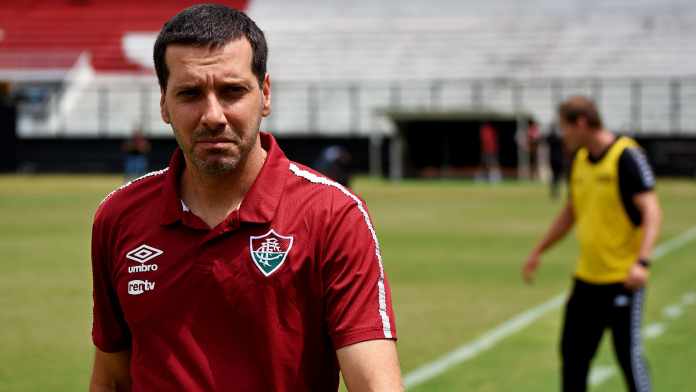 The board works for the renewal of coach Fernando Diniz's contract. In a video published on his YouTube channel, journalist Victor Lessa, from Rádio Globo/CBN, reported that the signing is imminent and Fluminense is already working to start implementing the coach's style of play in Xerém. On the other hand, Guilherme Torres, commander of the under-20 team, could be fired.
According to the reporter, the tricolor board decided to change the structures in Xerém. Guilherme Torres was offered the position of methodological coordinator, a role he played with his brother Eduardo Oliveira (current coach of Atlético-MG's under-20), when they arrived at the club. He has already been informed that he will not continue as coach of the under-20 team.
The tricolor dome sees Guilherme Torres as a piece that can help implement the Diniz style, with whom he has a great relationship, in Xerém. The question now rests with the technician. He has other proposals in hand and has not yet accepted the tricolor proposal to change his role. If he decides to continue as a coach, he will look for a new club.
Also according to Lessa, Fernando Diniz should renew with Fluminense for the next two years and the announcement of the deal can happen at any time.