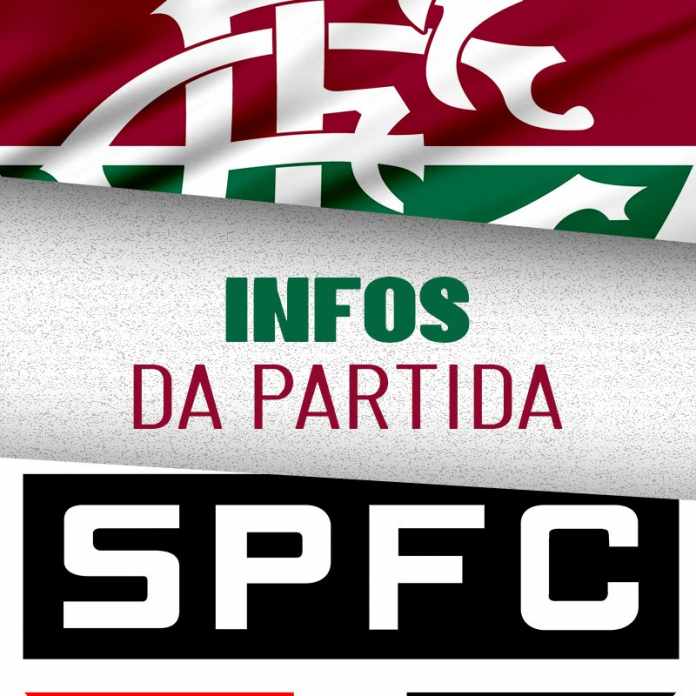 Fluminense faces São Paulo, this Saturday (5), at Maracanã, for the 36th round of the Brazilian Championship. With the classification assured for the group stage of Libertadores, Tricolor now thinks about finishing the Brasileirão in the best possible position. His opponent is fighting for a spot in the preliminary round of the continental competition.
São Paulo comes from a 2-2 draw with Atlético-MG, in Morumbi. Coach Rogério Ceni's team is in eighth place in the Brazilian, with 51 points, and is fighting for a spot in the next Copa Libertadores. Fluminense, in turn, comes from a 1-0 victory against Ceará, at Arena Castelão. Fernando Diniz's team is in fourth position with 61 points and is already guaranteed in the group stage of the 2023 Libertadores.
For the match, coach Fernando Diniz will be absent from Calegari, who has an injury to his left thigh. He had been starting on the left side on an improvised basis. Cristiano should continue as a starter. The rest of the team must be the same as in previous rounds. Felipe Melo, who served a suspension for the third yellow card, returns and remains as an option on the bench.
Rogério Ceni, on the other hand, had to put together a puzzle to define the starting lineup for São Paulo. The coach will not have Rodrigo Nestor, suspended with three yellow cards, Arboleda, at the service of the Ecuadorian national team, and the following injured: Andrés Colorado, Eder, Alisson, Caio, Diego Costa, Igor Vinicius, Nikão, Rodriginho, Miranda and Moreira.
Find out about the history of the duels between Fluminense and São Paulo at wikiflu
Check out all the match information:
FLUMINENSE x SÃO PAULO
Place: Maracana, Rio de Janeiro (RJ)
Date/time: 11/05/2022, at 16:30 (Brasília time)
Arbitration: Anderson Daronco (Fifa-RS), assisted by Rafael da Silva Alves (Fifa-RS) and Lucio Beiersdorf Flor (RS).
Streaming: Premiere
* O NETFLU makes audio-interactive transmission in the YouTube
** You can also follow our broadcast by Facebook or Twitch
FLUMINENSE: Fábio, Samuel Xavier, Nino, Manoel and Cristiano; André, Martinelli, Yago and Ganso; Jhon Arias and Germán Cano. Technician: Fernando Diniz.
Embezzlement: Calegari, Marrony, Pineida and Marcos Felipe (injured).
hanging: Ganso, Jhon Arias, Yago, Fábio, Matheus Martins, David Braz, Wellington, Willian Bigode, David Duarte and Germán Cano.
SAO PAULO: Felipe Alves, Rafinha, Ferraresi and Léo; Reinaldo, Pablo Maia, Igor Gomes, Patrick and Wellington; Luciano and Calleri. Technician: Rogerio Ceni.
Embezzlement: Moreira, Miranda, Caio, Nikao, Alisson, Diego Costa, Rodriguinho and Igor Vinicius, Andrés Colorado, Eder (injured), Rodrigo Nestor (suspension) and Arboleda (called up by the national team).
hanging: Alisson, André Anderson, Calleri, Igor Vinicius, Galoppo, Nikão and Patrick, in addition to coach Rogério Ceni.