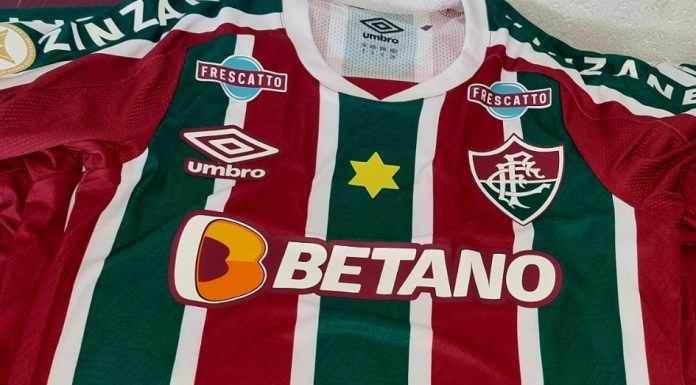 Fluminense will have a novelty in its uniform in this Wednesday's match, at 7 pm, at Maracanã, against Goiás, for the 37th round of the Brazilian Championship. The Warriors Team will enter the field with the Star of David on their uniform.
The symbol serves to remember a sad moment in world history, which resulted in the death of more than 6 million Jews. Tonight's match takes place on the same date as the "Grystals Night" in 1938. Learn more about:
In addition to many deaths and burned synagogues, on this date, Jewish schools were destroyed and thousands of people were sent to concentration camps, starting an intense wave of anti-Semitic violence in countries such as Germany, Austria and Czechoslovakia, marking the solidification of Nazism on the European continent.
It is worth mentioning that 80 years ago, Fluminense led an important contribution in Brazil's fight against Nazism. In 1942, upon joining allied countries, the Brazilian government realized that it did not have many resources to participate in World War II and launched the National Aviation Campaign, with the objective of raising donations. The club played a prominent role in the cause, when the president of Tricolor at the time, Marcos Carneiro de Mendonça, launched a campaign for members to raise funds and the money was used to buy a Fairchild PT-19 single-engine model, donated to the Brazilian Expeditionary Force. , after a Fla-Flu at the Laranjeiras Stadium. Fluminense not only donated the plane, but also made available a nursing course at the headquarters, training dozens of professionals who would fight in Italy. The shooting range was also used for training of soldiers who traveled to combat.