Galvão Bueno was excited on social networks after the victory of the Brazilian team against Serbia, today (24), by 2-0, in the first round of the group stage of the World Cup in Qatar. The narrator praised the green-and-yellow "girls" and stated that the score could have been even more elastic.
Galvão reviewed the match on Twitter and praised Tite's men, especially the young strikers. The narrator also lamented Neymar's injuries to Danilo, both with ankle problems.
"Starting with a victory is always good! In the last World Cup, [a estreia] it was a tie with Switzerland! Now 2 to 0! And a well-played 2-0!", started Galvão on Twitter.
"Casemiro ruled the midfield! The defense behaved well with a team that scores many goals, especially in aerial plays! He scored 2 and could have done much more!", continued the narrator.
Galvão listed coach Tite's attacking options and joked with coach Dragan Stojković. "And the kids? Paquetá! Raphinha! Richarlison is not to be mentioned! Vini Jr on the left! Then Antony, Martinelli, Rodrygo enter. The technician over there must have said: where do so many good kids like that come from? ", published the announcer.
It's regretting Neymar and Danilo's injuries! But it was a great start! The heart suffered a little! Haaaja heart! The goal did not come out! But then there was even more", concluded the narrator, who played his first game for the Qatar Cup today (24).
Brazil 2×0 Serbia: who was the best player on the field?
2.06%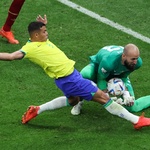 10.55%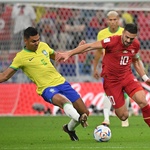 20.99%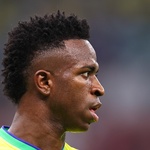 3.71%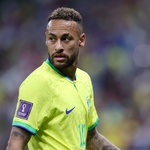 62.68%