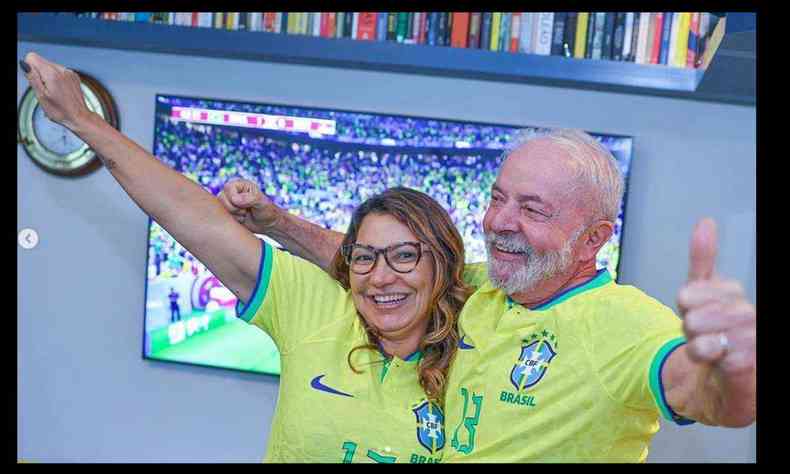 The president-elect Luiz Inácio Lula da Silva (PT) and the future first lady, Rosngela Lula da Silva, celebrated this Thursday (11/24) the victory of the Brazilian team in the match against Serbia. The couple was dressed in the yellow shirt, which in recent years has been widely used by supporters of President Jair Bolsonaro (PL).
"Proud to wear the green and yellow jersey again and to watch our Selecao's games. Congratulations to our players. After 20 years, we are going to conquer Hexa," Lula posted on his social networks.
Sociologist Janja posted a message to striker Richarlison, the match's top scorer, in her stories. "Delivered it all @richarlison".
READ – Video: Alckmin and Gleisi vibrate with Brazil's goal
Brazil beat Serbia 2-0 in Lusail, Qatar, for their debut in Group G of the 2022 World Cup. Richarlison's goals were scored in the 17th and 28th minutes of the second half.
The score put the Selecao in the lead of Group G, with three points and two goal difference. Switzerland also reached three points after beating Cameroon 1-0.
Brazil and Switzerland will fight for the top spot on Monday (11/28), at 1pm (Brasília time), at Stadium 974, in Doha.