posted on 11/24/2022 8:49 PM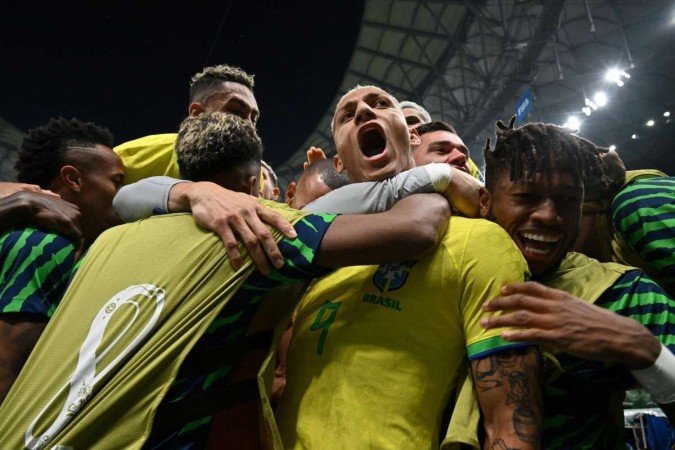 (credit: AFP)
After debuting with a victory over Serbia last Thursday (11/24), Brazil still has two games to play before being able to confirm qualification for the round of 16 of the World Cup. For that, they will have to duel against Switzerland and Cameroon, respectively.
The next game for the Canarinho team will be this Monday (11/28), at 1 pm, at Estádio 974. To continue with his dream of winning the sixth star on his shirt, Tite hopes to count, once again, with the top scorer Richarlison — who scored the two goals of the match against Serbia this Thursday (24/11).
At the head of Group G, the Brazilian team hopes to maintain 100% success and hold a World Cup without scares.
*Intern under the supervision of Ronayre Nunes
Follow more news about the Qatar 2022 World Cup on the special page of Brazilian mail🇧🇷
World Cup guide
Download the World Cup Guide prepared by Brazilian mail🇧🇷 Click here.
Correio Braziliense coverage
Do you want to stay on top of the main news from Brazil and the world? follow him Brazilian mail on the social networks. we are in twitter, on Facebook, Instagram, TikTok and YouTube. Follow!
newsletter
Subscribe to the newsletter Brazilian mail🇧🇷 And stay well-informed about the main news of the day, early in the morning. Click here.