The long-awaited World Cup has finally begun, and the country hosting the 2022 edition is Qatar. It's the first time a Middle Eastern nation has hosted the event, so there's still a lot of mystery over how things will play out there.
Strictly following conservative traditions of Islam, it is important that those who want to pack their bags to attend the football world cup keep in mind that the country applies strict laws for its inhabitants and tourists must obey most of them — many extremely questionable, by the way.
In addition, there are also Qatari traditions, which are known for their ancestry and inspire the whole world. Therefore, we have created a list of the main rules and customs that are part of the local culture. Check out!
What can and cannot be done in Qatar?
The consumption of alcohol in the country's streets and stadiums is prohibited, although many people are trying to get around the law. But it's okay if the drink is consumed inside a hotel that releases it.
In addition, displays of affection in public are also not allowed. It applies to all sexual orientations and can lead to imprisonment of up to seven years. Be careful when taking pictures. Making unauthorized records of government buildings, mosques and even people can get you stopped by the police, as this reporter did:
Foreigners do not have to wear the same clothes that Qataris are required to wear, such as the abaya (female) and thobe (male), but they must wear discreet clothing so as not to attract attention.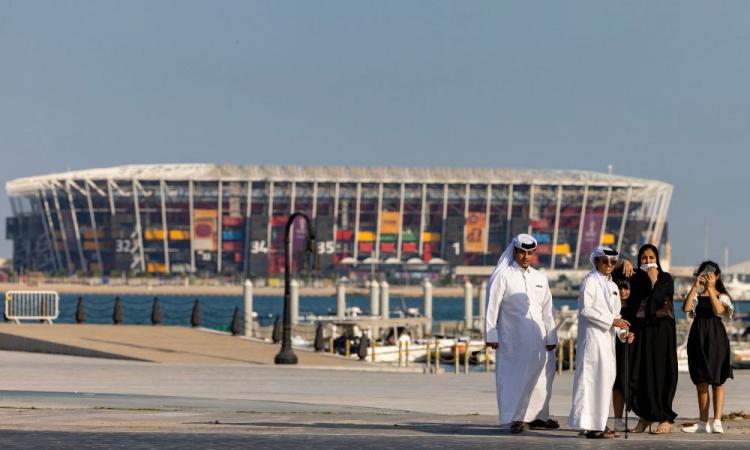 In Qatar, men wear thobe and women wear abayaSource: Young Pan News
Swimwear, more low-cut or transparent outfits are allowed only in specific hotels. On the street is punishable. Not to mention that foreign women cannot show knees, shoulders, chest and belly. Everything has to be covered.
Buying or using drugs or even smoking in the street is out of the question on Qatari soil too. And, finally, swearing and making obscene gestures are also prohibited, as well as disposing of garbage in inappropriate places;
Interesting customs and traditions of the 2022 World Cup host country
In Qatar, falcons have a true cult and adoration, in addition to being symbols of the country. The bird is treated as a pet and can cost up to R$200,000, depending on the species.
The "Dance of Swords", known as Ardha, is a great Qatari tradition. Men dressed as Arabs wield silver swords and simulate conflicts that refer to the Bedouin past of the country. It is a display of glory, strength and skill.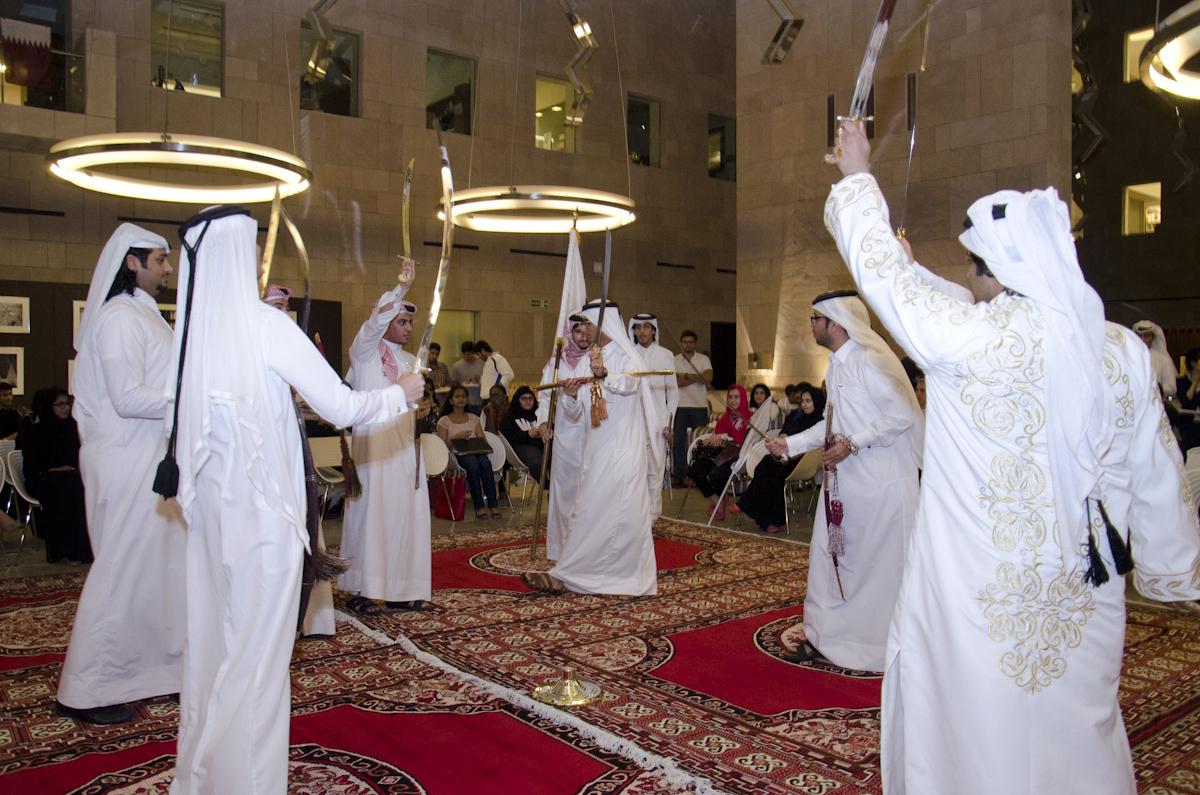 The Ardha, or "Dance of Swords" is considered a demonstration of strength, courage and skill.Source: Find Images
Another interesting curiosity are the majilis – large spaces to receive families and friends. They offer a lot of comfort and refinement, but those who attend need to follow the rules, avoiding inappropriate clothing and not failing to greet the host of the installation, among other rules;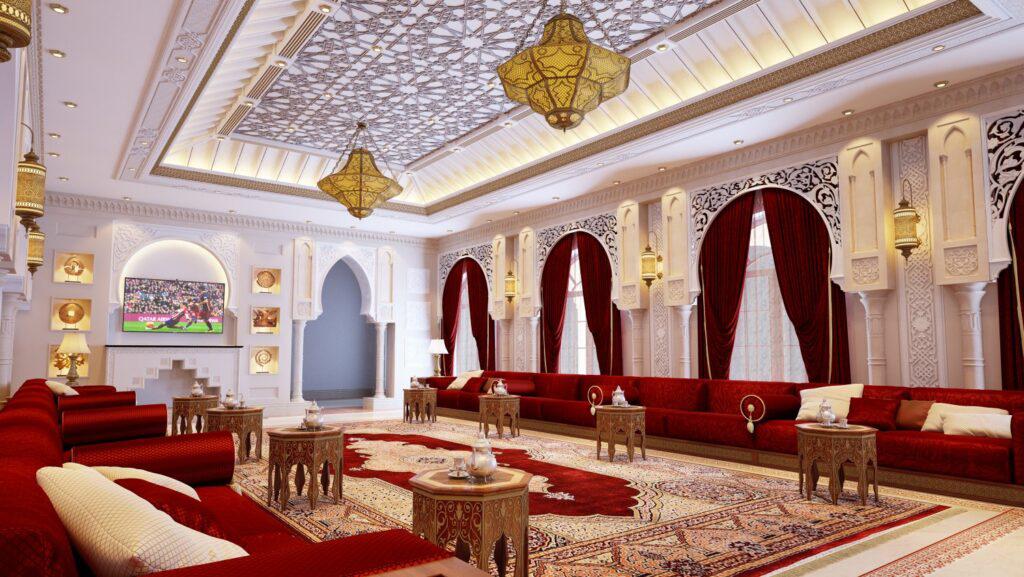 Majilis are designed to receive family and friends with great comfort and refinement.Source: Dubai Curtain and Blinds
In addition to the majilis, another very traditional place is the shisha lounge, more frequented by men. There it is possible to socialize while smoking a hookah.
Got hungry? Machboo is one of the most traditional dishes in Qatar. It is a combination of rice, meat, vegetables, herbs and spices. Worth trying!
Machboo is one of the most traditional dishes in Qatar.Source: Daring Gourmet
And did you know that in the country the work week runs from Sunday to Thursday? On Fridays and Saturdays, most offices remain closed. Very different from here, isn't it?
It is worth remembering that the list is much longer than this one, but having knowledge of this basic guide, you can enjoy the World Cup in Qatar with more awareness about the local customs, traditions and rules🇧🇷 There's still time to pack your bags and go cheer for the hexa!