posted on 11/27/2022 4:39 PM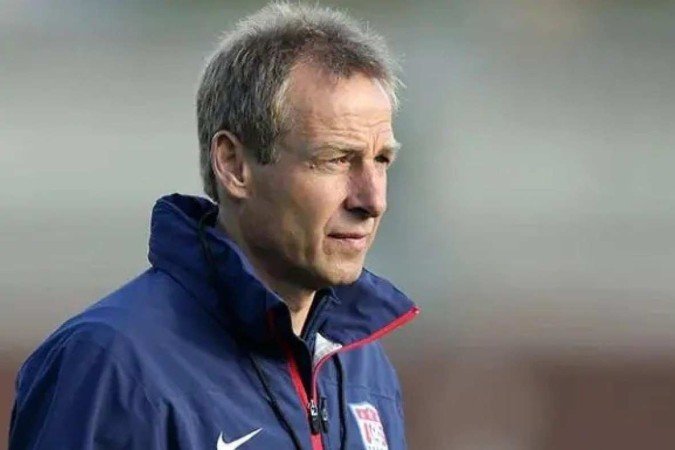 (credit: Iranian Federation asks Fifa to dismiss Klinsmann for prejudiced comments)
The Iranian Football Federation called on Sunday (27) the dismissal of German Jurgen Klinsmann from FIFA's technical study group after the former player accused Iran of influencing the referee in the 2-0 victory over Wales, on Friday (25).
"It's not by chance. It's on purpose. It's part of their culture, that's how they play. They work the referee (…), the linesman, the fourth referee. They make you lose concentration", told the BBC the former coach of Germany and the United States, Iran's opponent in the third round of the group stage of the Qatar Cup, next Tuesday (29).
"While making several unfortunate remarks about the Iranian national team and its coaching staff, Klinsmann made judgments about Iranian culture… Klinsmann of FIFA's technical study group," the Iranian body wrote in a statement on Sunday.
"Even if you don't know me personally, you question my character with typical superiority prejudice," Iran coach Carlos Queiroz reacted on Twitter.
"No matter how much I may respect what you have done on the field, these statements about Iranian culture, about the Iranian team and my players are a disgrace to football," he added. "Of course, no one can harm our integrity if they are not at our level", concluded Queiroz.
"I never criticized Carlos"
The FIFA Technical Study Group (TSG) is responsible for analyzing all World Cup matches and reporting on key game trends and tactics.
The Iranian organization invited Klinsmann to "visit" the team's training center in Qatar to have "a class on ancient Persian history and the values ​​of football and sport."
The institution "promises that, as a German, Klinsmann will not be judged by the most shameful episode in the history of the World Cup (…) when West Germany and Austria rigged a result".
Hours later, the former striker backed down from his statements to the BBC.
"I never criticized Carlos (Queiroz) or the Iranian reserve bank", he began. "Some even thought I was criticizing the referee because he didn't do anything about the behavior on the bench," he continued.
"All I described was his emotional way of doing things, which is admirable in a way," he said.
"The whole bench lives the game. They jump and Carlos is a very emotional coach, he is always attentive to try to give energy to his players", he concluded.
Iran occupies second place in Group B of the World Cup and will play next Tuesday against the United States, one of the decisive duels not only to guarantee who qualifies for the round of 16, but also due to the political and social history between the two countries. .