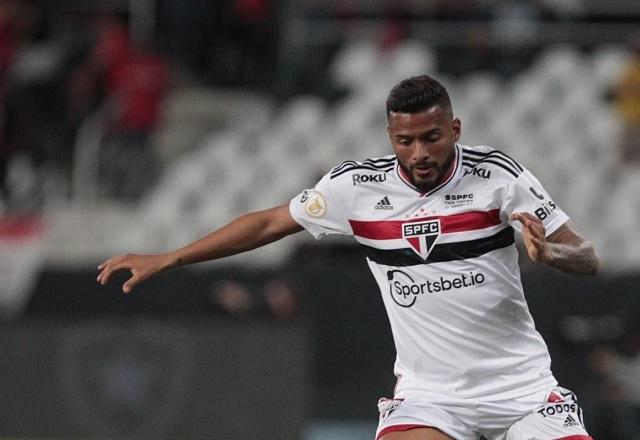 Reinaldo will play for a club with three colors, but he will not be the four-time Brazilian champion. Desired by Fluminense, the left-back signed with Grêmio, said journalist Marcelo Salzano. In addition to the experienced player, the club from Rio Grande do Sul also signed midfielder Franco Cristaldo, from Huracán (ARG). They will be announced at any time, guarantees the press professional from Rio Grande do Sul.
The athlete has not yet signed a contract, but the journalist guarantees that it will happen soon. There is still no confirmation whether the contract will be for one or two years, but the trend is that it will be two seasons. At age 33, Reinaldo has already said goodbye to São Paulo, even with his contract ending on December 31 of this year. The association from São Paulo also released a video confirming that the commitment will not be extended.
Fluminense is looking for a left-back on the market and the former player from São Paulo is one of the names of interest. Coach Fernando Diniz, contract renewed until the end of 2024worked with Reinaldo in São Paulo and gave the endorsement for the hiring.
On November 17th, the information was that Reinaldo preferred to settle with Grêmio🇧🇷 Coach Renato Gaúcho asked for the contract. As of 2022, he has played 55 games with eight goals and eight assists.