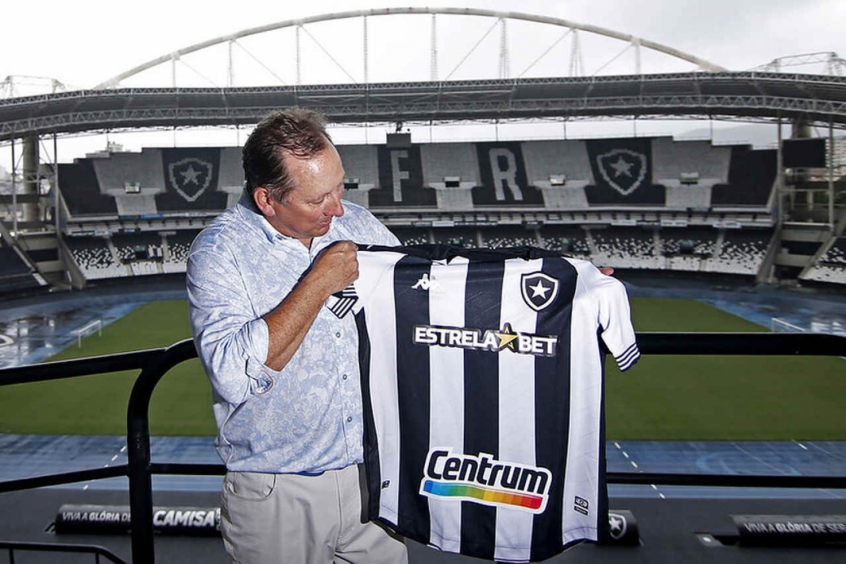 Photo: Vítor Silva / Botafogo
According to O Globo columnist, Ancelmo Góis, Botafogo should announce in the coming days an international company as its new master sponsor.
"The company's name is still kept confidential, but the parties have already sealed the partnership. It is an international brand, which will use the union with Alvinegro to expand its business in Brazil."
Still according to Ancelmo, "it will be the biggest sponsorship contract closed by Alvinegro in its entire history. Behind the scenes, there are those who say that the terms of the new contract will place Botafogo among the main revenues of Brazilian football, behind only Palmeiras and Flamengo. The club's current master agreement with website Blaze, signed during the 2022 season, expires on 31 December."
Botafogo is one of the Serie A clubs that have already become SAF and, together with Vasco, Cruzeiro and Red Bull Bragantino, should be clubs with a high level of investment in 2023 in Serie A of Brazilian football.
Bahia must join this group after the assemblies planned for the next December 3, Saturday, when the adjustment of the statute will be voted to allow the transformation into SAF and the sale of 90% of football to the City Football Group.