Details of the derivative of The Walking Dead with Maggie and Negan has fans even more excited and anxious. Now, Lauren Cohan herself, who plays Maggie, has spoken about what's to come. Check it out later.
Details of The Walking Dead spinoff with Maggie and Negan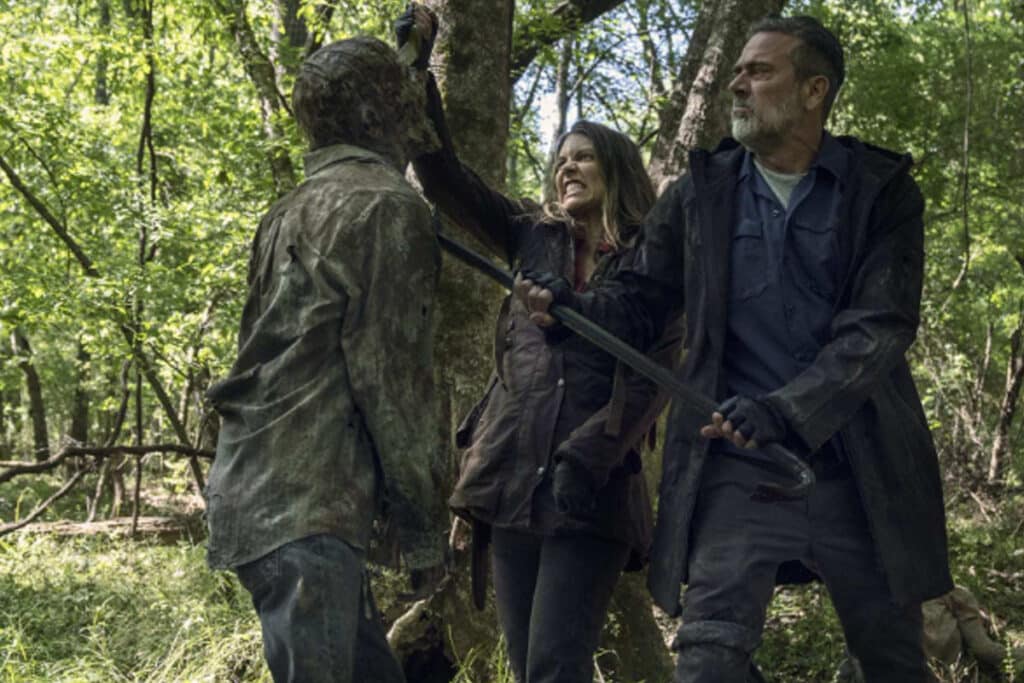 Actress Lauren Cohan gave an interview to Entertainment Weeklyin which he spoke about the end of his character in the original series The Walking Dead.
Furthermore, she also talked about the derivative dead city, which will star her and Jeffrey Dean Morgan (Negan). The actress revealed that the spin-off is set in New York, several years after the events of the parent series.
According to information passed by the actress, after the arrival of the characters to New York, there is a "hopeful renewal at the end of the season, of going out and exploring in ways that we have seen before".
Despite not giving an exact date for when it is set The Walking Dead: Dead City, Lauren says that things should be easier now, that Maggie will be with her family. She added: "And by family I mean Daryl, Carol and everyone else."
The actress's revelations did little to fill in the gaps in her character, whose ending in season 11 of The Walking Dead it was considered quite ambiguous by fans.
If you watched the last episode of the series, which aired on the 20th, then you must have seen the frank and emotional conversation between Maggie and Negan.
She told the anti-hero that she wasn't able to forgive him for causing the death of Glenn, her husband. "he was beautiful[…] I will never love anyone the way I loved him. And when I look at you, all I see is that stick coming down on his head."
Despite this, she was grateful for Negan taking care of her son. The derivative of The Walking Dead with Maggie and Negan is expected to premiere in April 2023.