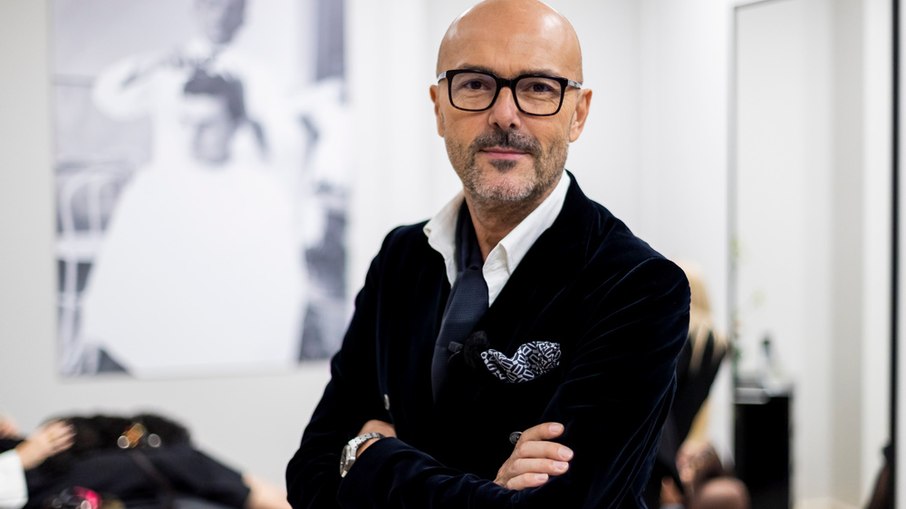 Hollywood stars, supermodels and royalty, such as Reese Witherspoon, Dakota Johnson, Anna Wintour, Jennifer Lawrence, Kate and Pippa Middleton, as well as many others, visit the salons of Italian hairstylist Rossano Ferretti, who was this week at the Hotel Rosewood, in São Paulo, at the invitation of Alfa Parf Milano Professional, to launch a new reality show that will discover the best hairdressers in Brazil.
Enter the iG Delas channel on Telegram and stay on top of all the news about beauty, fashion, behavior, sex and much more!
Produced by Shine Iberia – the same producer as Masterchef – The Talent Show: HairStyle, will take the contestants to Spain, where the season will be recorded, with challenges so that professionals can show all their skill, technique and creativity in the art of working with hair. The winner receives the keys to a fully furnished salon, as well as the experience of working side by side and consulting with a hairdresser. "It's an opportunity to change lives", guarantees Ferretti.
With more than 30 years in the profession, Ferretti has in his DNA a natural, authentic and personalized style, with a cutting method known as "Invisible", which improves the natural movement of the threads. The technique is only available at Rossano Ferretti Hair Spas, which participants will have the opportunity to discover.
Registration for The Talent Show: HairStyle is now open to professionals from all over the country and those interested can check the general rules and register at this link . To be recorded in Spain and shown in Brazil in 2023, the program will adopt a new format and concept in which the best hairdressers in Brazil will compete and face the most extraordinary challenges, in order to achieve victory and finally gain a complete consultancy with Rossano Ferretti , plus its own fully furnished beauty salon.
The great 'Hair Maestro' will not be alone when it comes to judging the contestants' work on 'Hairstyle'. A renowned hairstylist from the country will share with him the tasks of the jury throughout the season and together they will decide which participant should leave the competition in each episode. In addition, the talent show will feature well-known celebrity guests who will share their thoughts on the work done by the contestants during the challenges.
Also follow the general profile of Portal iG on Telegram!
The contestants, all professional hairdressers, will demonstrate their talent, skill, technique and creativity, facing the most dramatic tests and challenges ever seen in a beauty talent show. Amazing bridal hairstyles, looks to shine on the red carpet, solutions for damaged or unmanageable hair and haircuts that will change the wearer's life. These are just some of the challenges to be overcome. Only one participant will be crowned the best hairstylist in the country and will have the opportunity to open their own salon.