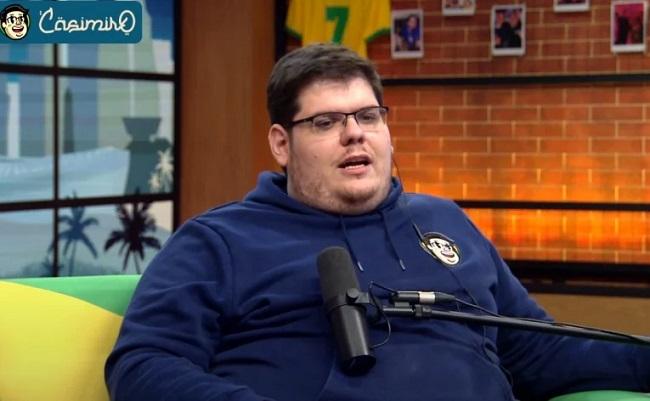 Streamer Casimiro earned around BRL 834,000 with broadcasts of the World Cup in Qatar. During a live this Wednesday (11/30), one of the team members accidentally revealed data from CazéTV, on YouTube🇧🇷 The tournament started on November 20, but the channel published its first video a week before. In the period of 28 days, there were 213 million views and 3.4 million subscribers.
The partnership with the video platform was closed by LiveMode – a company that manages transmissions from sports entities. The influencer also interacts with followers on Twitch.
Casimiro acquired the rights to broadcast 22 games in the World Cup, including the semifinals, final and all of the Brazilian national team. This is the first time in history that the tournament has been broadcast on the internet.
In the first week of the competition, the channel broke the record for simultaneous audience on YouTube. During Brazil's 1-0 victory over Switzerland on Monday, 4.6 million people followed the broadcast around 1:30 pm.
CazéTV is already the Casimiro channel with the most subscribers, surpassing Cortes do Casimiro (3.1 million), Casimiro (864 thousand), Que Papinho! (260 thousand subscribers) and Casimito – goals of the round (87.4 thousand).
On Twitch, the streamer has 3.3 million followers. Adding Instagram plus Twitter, about 7.4 million people follow it. He also works at TNT Sports, but has not participated in the broadcaster's programs during the World Cup.
---