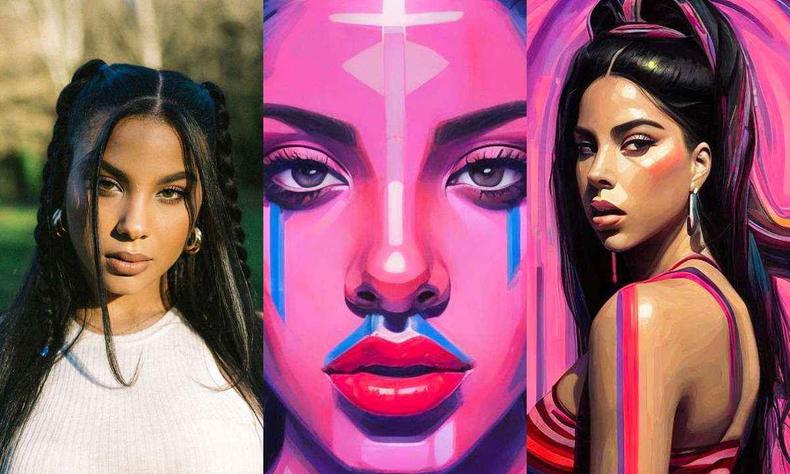 Created in 2016, Lensa is a photo editing application that, two days ago, launched a new feature: Magic Avatars. The premise is simple: from selfies, the function creates avatars using artificial intelligence. The new feature was popular with the public and made the app one of the most downloaded apps on Android and iOS systems. In addition, the images became a trend on social networks.
To create avatars, Lensa needs you to upload at least 10 selfies. In less than 20 minutes, the application generates 50 avatars with your face. It is worth remembering that, in order for the new photos to have fewer errors and greater resemblance to real life, it is ideal to send as many expressions and angles of faces as possible.
The new images follow themes such as "Sci-fi", "Mystical", "Stylish" and "Adventure". Paid Lensa and subscription costs R$10.90. It is also possible to generate avatars without a subscription, for BRL 22.90. The tool offers a free trial week, but only for photo editing, leaving out the Magic Avatars function.
read: Koo promises to be the new favorite social network for Twitter users
How to create your avatars
First of all, you need to download the app from your phone's store. Then open Lensa and select the Magic Avatars function. The tool will ask you to upload your selfies. You can choose between 10 and 20 photos from your cell phone gallery.
The application asks you to follow the following rules:
All photos must be of the same person, who must be alone in the image;

Choose selfies and portraits with varied backgrounds;

Try using images with various facial expressions and angles;

Use photos with good resolution;

Do not choose images with nudity;

Do not send photos of children, the application is only allowed for adults.
Then confirm the upload of the photos. The application will direct you to the payment page. After paying, you confirm and that's it: Lensa starts generating avatars. After 20 minutes, you will be able to download and share your new photos.