Following its tradition, iFixit made the teardown of tenth generation iPad and analyzed the inside of Apple's new tablet. They questioned Apple's assertion that the product represents a redesign, as there are many similarities in relation to the fourth generation iPad Air — not just superficially, but internally as well.
The company recalled the differences between the two products, such as the lower resolution of the new iPad's front camera (7 megapixels) against the 12MP of the fourth-generation iPad Air, in addition to support for the wide P3 color gamut and one more color option. Other than that, iFixit called the new product "rebranding"such are the similarities found in the dismantling process.
From the speakers, to Touch ID and battery capacity, the components are the same on both iPads. The only difference that stands out the most is the absence of a laminated display in the latest model, which makes repair cheaper if necessary, in the event of damage to the screen.
Another important point that iFixit focused on is the controversial compatibility of the tenth generation iPad with the first generation Apple Pencil — and not with the most recent one, which recharges wirelessly on the side of the iPad. O teardown revealed that Apple's argument that there was no internal space in the tablet is true, as the change in the position of the front camera to the side took away the wireless charging component space needed for the Pencil.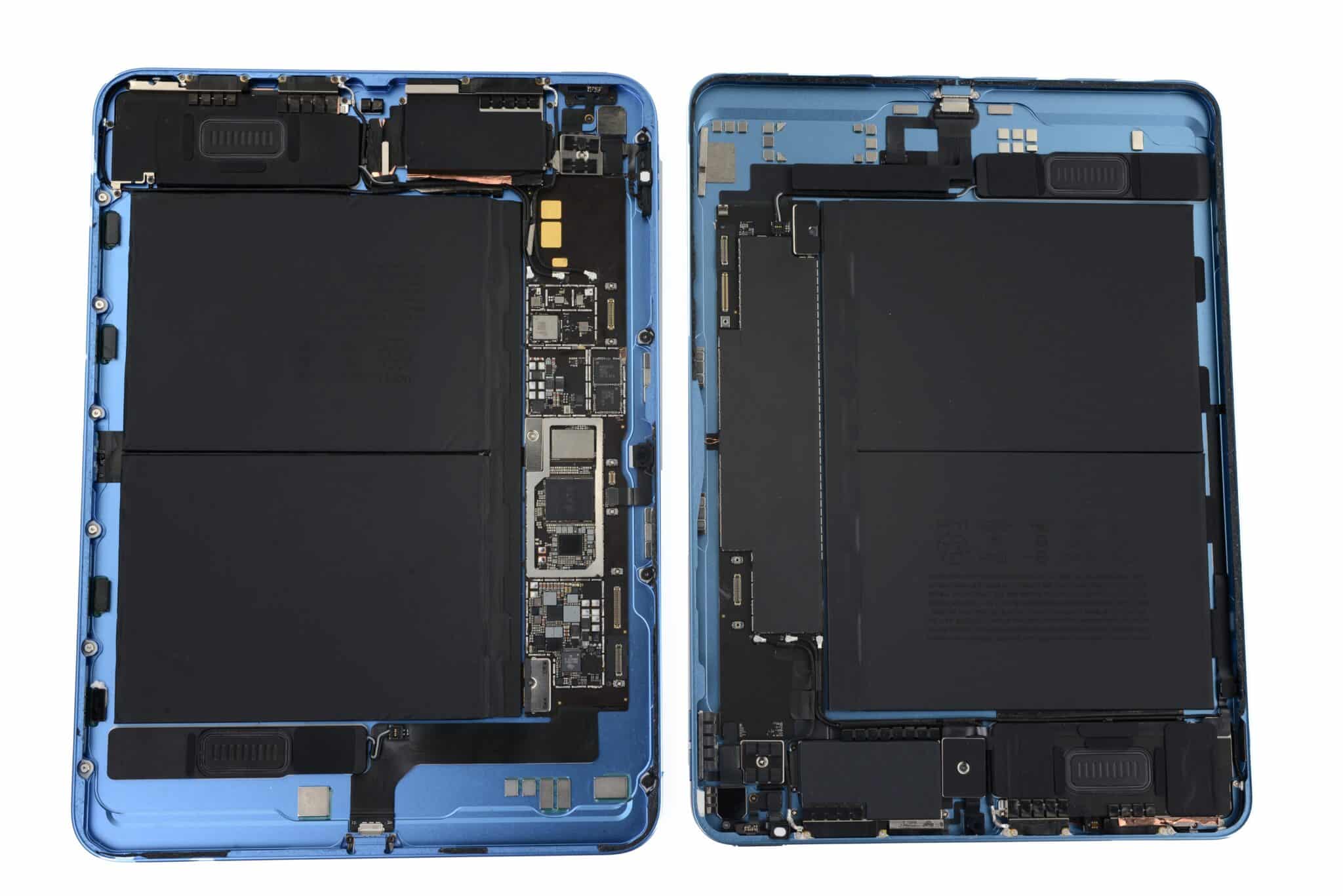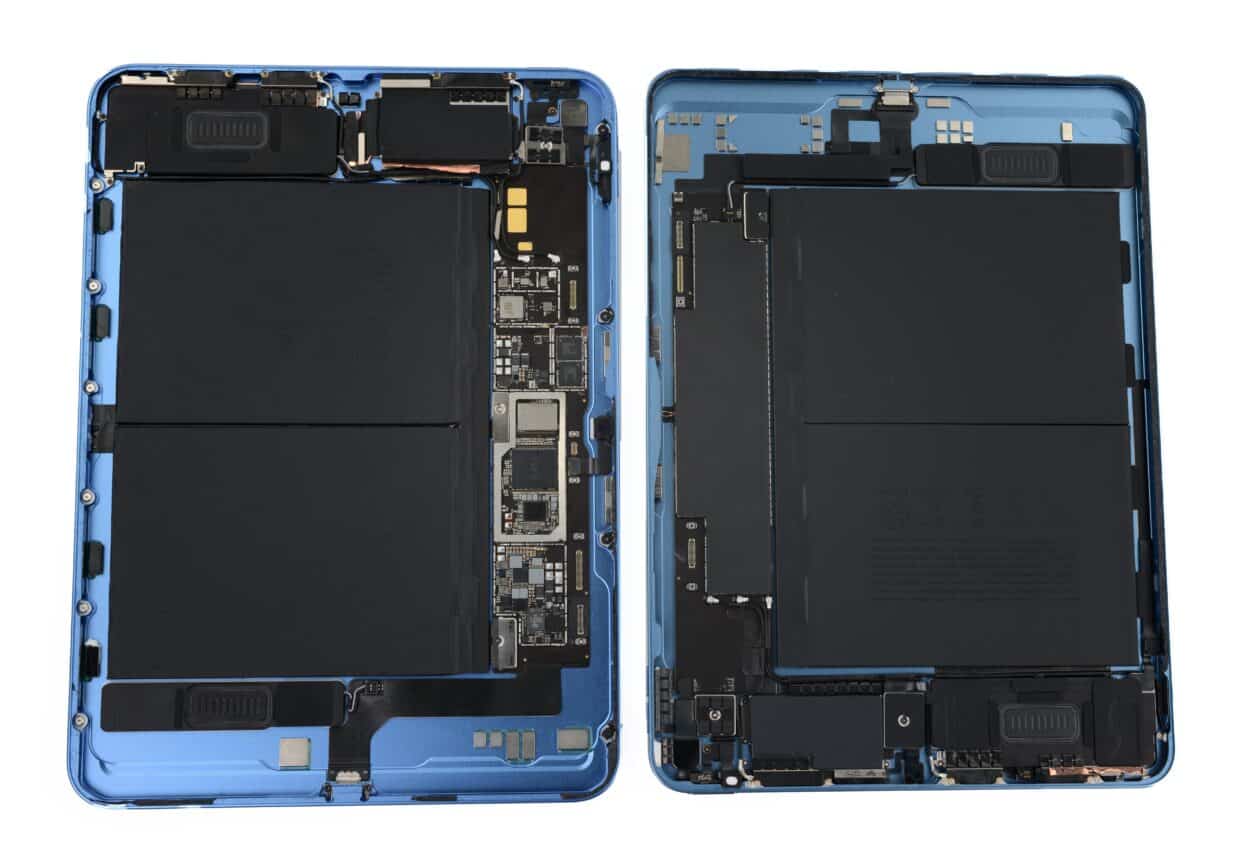 Positioning the second-generation Apple Pencil on the other sides of the iPad wouldn't work either, since on the right side there's the Smart Connector space; above is Touch ID, and below is the USB-C connector and speaker. That is, to reconcile the front camera on the side and the newest model of the pencil, it is necessary to really redesign the components of the iPad.
In the end, iFixit called the tenth-generation iPad "bewildering, interesting and disappointing" at the same time. The site said that the fourth-generation iPad Air is more interesting, if the new front camera placement is not a necessity, but highlighted the launch of a new keyboard for the iPad, to the detriment of the old Apple Pencil.