Richarlison "turned on the alert" for the Brazilian team after today's defeat (2) by 1-0 to Cameroon, at Lusail Stadium, for the last round of the group stage of the Qatar 2022 World Cup.
Tite spared the starters and Brazil lost in added time, with a goal by Aboubakar. Richarlison watched from the bench and now asks for more attention in the Round of 16. Brazil will face South Korea on Monday (5), at 4 pm (Brasília time), at stadium 974.
"It has to serve as a warning for us. We have to be aware of the 100 minutes, also because the judges are changing the time. We can't regret it, now it's a knockout", said Richarlison, before commenting on the wasted goal chances.
"We practice a lot of finishing, the balls that arrived for me I put into the net. The finishings come out a long way too because the teams are closed. We trust each one of the team, we have Pedro and Gabriel Jesus too . Today was the day to have a mistake, now it can't be because it's a knockout", he completed.
See photos of the match between Cameroon and Brazil at the Qatar World Cup
Son Heung-min's colleague at Tottenham, Richarlison analyzed South Korea and returned to comment on Neymar's absence. The playmaker is recovering from an ankle injury and may be available for the next round.
"It's going to be a great game, like it was today. It's the World Cup. We played Korea two months ago [o amistoso foi em junho e o Brasil goleou por 5 a 1], we know the difficulty. Let's go prepared. Son is a great player, we all know that. Let's go in linked to neutralize them. Korea is aggressive, strong, and we can't go wrong. Today we turn on the alert. It's going to be important to go in tuned from the start, just like it was against them there. If we open the scoring early, it will be better", he analyzed.
"Neymar trained today, he's well advanced. I hope he comes back, everyone saw the lack he made. The whole team improves with him", he concluded.
Who was Brazil's best player in the defeat to Cameroon?
77.81%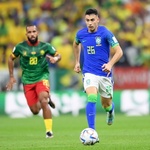 4.03%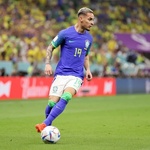 10.09%
2.02%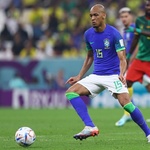 4.32%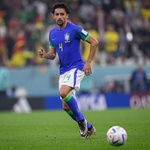 1.73%