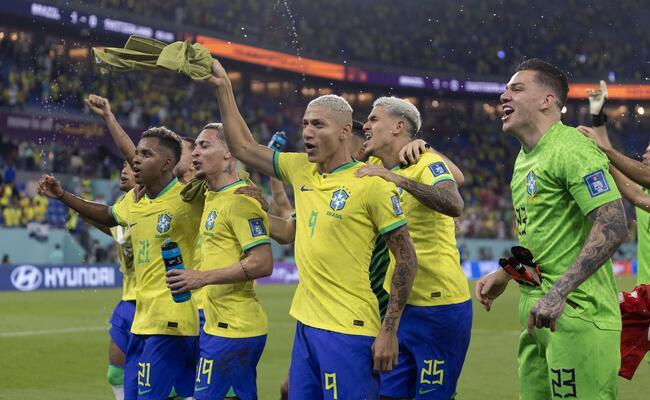 Among so many "zebras" in this World Cup in Qatar, it is possible that the Brazilian team, even already classified for the round of 16, ends up in second place in Group G. For this, there must be a combination of results in the last round of the phase Check out the explanation below.
Currently, Brazil leads Group G, with six points. In second place is Switzerland, with three. Tied with just one point, Cameroon and Serbia are in third and fourth respectively. The African team is ahead of the European team due to superiority in goal difference.
At 4 pm this Friday (2/12), Brazil will face Camares, at the Lusail Stadium, in the city of Lusail. Simultaneously, Serbia and Switzerland will play at the 974 Stadium in Doha.
combinations
For Brazil to finish at the top of Group G, it will need a win or a draw against Cameroon. The only possibility of qualifying as second for the knockout stage in case of defeat by the Africans. Still, it is Switzerland's duty to beat Serbia and take away a three-goal difference for Tite's team.
If Brazil and Switzerland end up with six points and tied in the first tiebreaker criteria, the ranking will be decided on the number of cards received. So far, in the two games played, the Seleção has been yellowed once, while the Europeans have been punished on three occasions.
Group G standings:
1st Brazil (6 points)
2nd Yours (3 points)
3rd Cameroon (1 point)
4th Serbia (1 point)
---