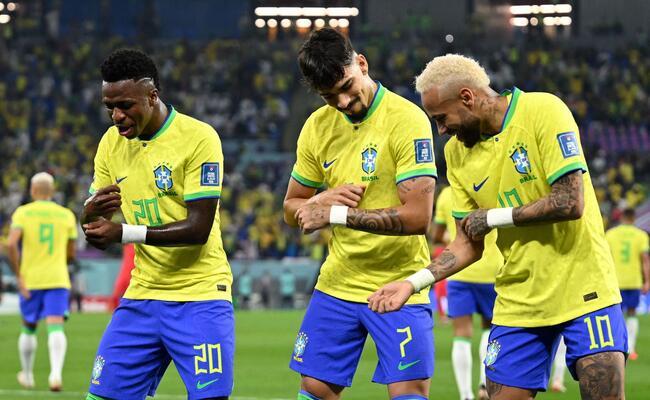 Foreigners criticized the celebrations of the Brazilian team in the goals against South Korea this Monday (5th), in a match for the round of 16 of the World Cup. In the first half, for example, the four goals were celebrated with dancing by the Brazilian players.
Former English national team player and now BBC Sport commentator, Gary Lineker commented on Brazil's fourth goal, scored by midfielder Lucas Paquet. "What a filthy goal from Brazil," he wrote on Twitter. In the responses, several foreigners complained about the Brazilian celebrations.
"Is it just me, or Brazilians are really annoying with all their choreographed dance celebrations," wrote one netizen. "Disrespectful celebrations too," posted another.
Disrespectful celebrations though!!!

%u2014 Jon Hayes (@jonboy_avfc) December 5, 2022
There will probably be an extra 15 minutes with all the dancing Brazil team are doing after they score

%u2014 Patrick Byrne (@Patrick15637308) December 5, 2022
"There will probably be another 15 minutes with all the dancing that the Brazil team will do after scoring", also published another internet user. Former Irish national team player Roy Keane also criticized the "dancing" during broadcast on Sky Sports.
"I think it's disrespectful to dance like that every time they score. I don't care about the first one, or whatever it was, for the first goal, but not always. It's disrespectful. Even their manager gets involved. I don't like that", said.
Coach Tite took part in the celebration of the third goal, when he performed the pigeon dance with the players. Recently, the coach stated that this celebration is a cultural issue in Brazil.
---