posted on 12/05/2022 1:49 PM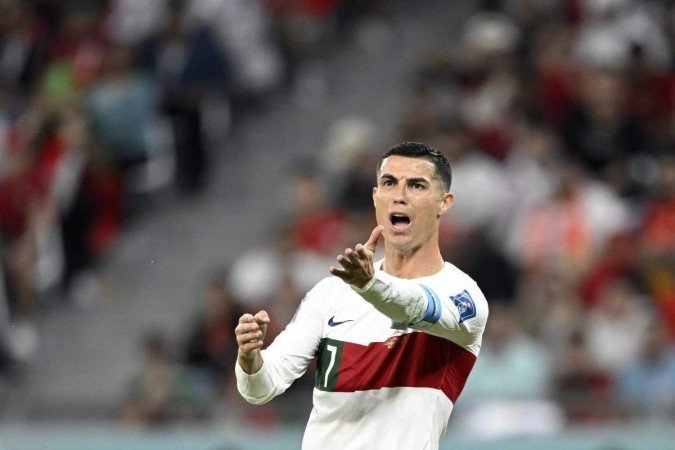 (credit: PATRICIA DE MELO MOREIRA / AFP)
Doha, Qatar- The coach of Portugal, Fernando Santos, acknowledged this Monday that he did not like the reaction of star Cristiano Ronaldo, when he was substituted against South Korea, in the last game of the group stage of the World Cup.
Santos took Cristiano out in the 20th minute of the second half, and the Portuguese team ended up defeated by 2-1.
Visibly unhappy after the substitution, 'CR7' later said that his irritation was due to an argument with a South Korean player.
"On the field, I didn't hear anything. I just saw him arguing with the Korean player. I don't want to talk about it anymore, just about tomorrow's game", declared the Portuguese coach in a press conference prior to Tuesday's duel against Switzerland, for the round of 16 of the World Cup.
"But I've seen the images and I didn't like it at all. I didn't like it at all. These things are resolved at home. And they are resolved. That's the end of it," added Santos.
The presence of Cristiano, 37, in the first team is a controversial topic among Portuguese fans and the press, but the coach said he does not pay attention to that debate.
"I don't watch the news. I worry about concentrating. I have to stay focused on training and on the team. I'll always put the best team in, I've always done that", he stated.
"I don't know who will captain or even who will play. We will decide tomorrow," he added.
Santos foresees a tough game against solid Switzerland, which Portugal faced twice in June, in the League of Nations, with a 4-0 victory in Lisbon and a 1-0 defeat in Geneva.
"It won't be the first time we face Switzerland, we know it will be a difficult game," he stressed. "It's a well-organized team, with high-quality players who know their way of playing very well," he concluded.