The Kremlin declared that the measure will impact the world energy market and undermine stability.
Mikhail Metzel / SPUTNIK / AFP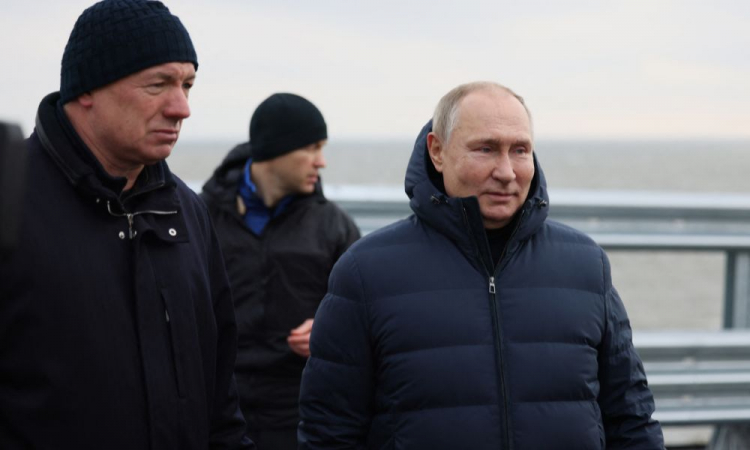 Putin visits Crimean bridge that was partially destroyed in October

THE Russia said this Monday, the 5th, that the spending cap imposed on Russian oil by the European Union, G7 and Australia, to damage Moscow's economy, will not impact Moscow's offensive in Ukraine. "The economy of the Russian Federation has all the necessary capabilities to fully respond to the needs and requirements of the special military operation. These measures will have no impact," said the spokesperson for the Kremlin, Dmitry Peskov. The spending cap imposed against Russia provides that only Russian oil sold at a price equal to or less than $60 can be delivered – the measure began to take effect this Monday. Until a week ago, the price of a barrel was trading at US$65. The objective of the new sanction is to deprive Russia of part of the resources obtained from the sale of fuel and reduce the ability to finance the war effort in Russia. Ukraine🇧🇷 Peskov said that the measures "perhaps have an impact on the stability of the world energy market" and that they represent a "step towards destabilization".
The spokesman pointed out that Moscow is preparing retaliation for the adoption of the cap on the price of its oil. The price cap coincides with the entry into force this Monday of the EU embargo on the import of Russian oil by sea. The Kremlin has warned that it will not deliver more oil to countries that adopt the price cap mechanism, a position reiterated on Sunday by Deputy Energy Minister Alexander Novak. Novak said that the country is working on "mechanisms" to "prohibit the use" of the price capping tool. "Interference of this type can only provoke a major destabilization of the market and the scarcity of energy resources," he said.
*With information from AFP