"Twilight" is completing ten years of its end this Wednesday (16). "Breaking Dawn – Part 2" debuted in theaters in 2012 and delivered the final chapter of the saga we love so much. At the time, we fans defended the franchise tooth and nail and couldn't even see any problem with the toxic relationship of Bella (Kristen Stewart) and edward (Robert Pattinson), or in the fact that Jacob (Taylor Lautner) having an "imprint" with a baby… All this makes us believe that the feature films would be canceled by the internet if they were released today and this is the proof.
1 – Abusive relationship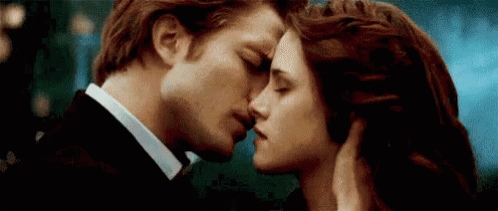 Bella was willing to die for Edward and he even tries to take his own life when alice (Ashley Greene) has a vision with the dead protagonist. In addition to stopping living when she loses her boyfriend, distancing herself from all her friends to be with him and romanticizing the whole concept of "love until your heart stops beating – or even after that"Edward is very controlling and possessive at times.
This combination is perfect for idealizing an unhealthy romance and inspiring toxic couples. After the discussion about this topic and feminism gained space in our cycles, such a romantic couple would never be accepted nowadays.
2 – Betrayal
Another very problematic thing is the fact that Bella cheats on her boyfriend while he is away. She not only gets involved with Jacob (Taylor Lautner) when Edward is absent, as he has several moments of flirtation with the werewolf in "Eclipse", even sleeping cuddling with him. Although we understand her reasons, if it happened to a real-life couple it would be quite controversial.
3 – Imprinting with baby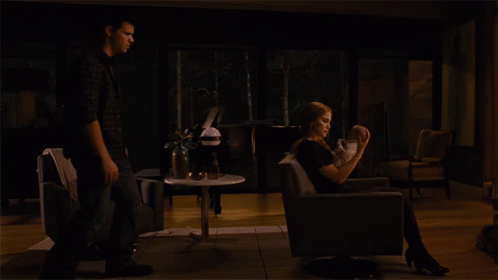 Worse than that, just the justification that the connection that Jacob had with Bella was actually just a precedent of his true love: her son with Edward, Renesmee. jacob has one "imprinting", which is like a "love at first sight", which happens more intensely between wolves and those who become the loves of their lives. As if it wasn't bizarre enough that he already had this feeling with the daughter of the woman he loved, it happens when she's still a baby!
4 – Incest

And we need to talk about the relationship the Cullen brothers have with each other! The franchise tries to normalize the fact that they are in a romantic relationship, justifying that it would be okay because they are not biologically related. But either way, it's like they're stepbrothers, growing up in the same house with the same family. You can't not find it at least strange, right?!
5 – Lack of representativeness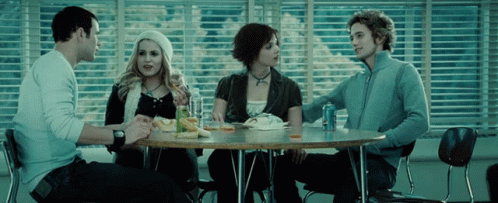 Before it was already problematic, but nowadays a saga only having white people and patterns as protagonists is even more bizarre. You can count on the finger of one hand the black characters that appear throughout the entire franchise. And most superstars have super ripped bodies, regardless of whether they're vampire, werewolf, or human.
6 – Submissive female protagonist
One more plot problem is the construction of Bella Swan as the protagonist. The fact is that the character made history at that time, being a young girl and even so becoming the face of one of the greatest movie sagas up to that time. But what representation was this?
Bella's entire arc revolves around her relationship and her desire to become a vampire is driven by her desire to be with Edward for the rest of her life. When any conflict happens, it is always related to her love relationships, as if she were nobody else. In the movies, we hardly know her desires, her dreams and we even have some difficulty in accessing her personality. But we quickly understand which man(s) will define her story.
7 – Relationship with the family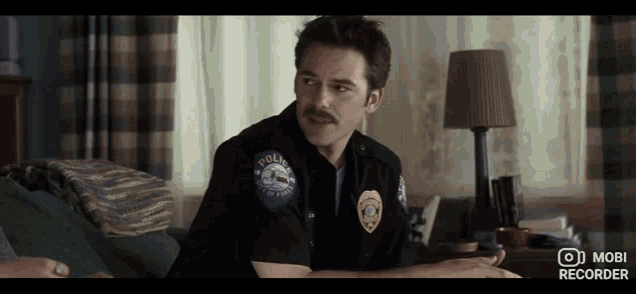 While putting the vampire who distances her from everyone she loves on a pedestal, Bella repeatedly mistreats her family. The teenager is extremely ungrateful with all the care that her parents have with her and is a very problematic daughter, leaving without warning, fighting with Charlie (Billy Burke) and almost never showing that he cares for them.
8 – Disposable friendships
When she arrives in Forks, Bella hardly knows anyone and ends up making friends with a group of students from her school. They tell her who Edward is, the mysterious and hot boy who is successful in the city. As soon as the protagonist begins to relate to him, she completely forgets about her group of friends and cancels appointments with them without even warning. Throughout the films, we barely see the characters again, as if they are completely disposable.