Buenos Aires experienced an afternoon of "Bueno Zaires". We explain: the pun so common among porteños refers to the warmth worthy of the African continent. Thermometers in the capital of Buenos Aires registered no less than 35 degrees, and the temperature in the heights served for the country's radios and TVs to also abuse their creativity in the narration of Brazil x South Korea.
"You, who are on the streets, samba and feel the carioca heat at Sapucaí", narrated the narrator Gustavo Cimas, from Rádio La Red, the most heard of the sport in the Argentine capital, with the fourth Brazilian goal in the devastating 4-1 about South Korea.
He is the commentator Poop Ramón was full of praise for Brazil, placing Tite's team well above even Argentina's.
"The powers so far are Brazil, France, Holland and England. Argentina and Croatia have already suffered", said the analyst, who did not hesitate to predict a 100% South American semifinal with the hypothetical and historic Brazil x Argentina.
For him, Croatia's extra time against Japan left the Europeans exhausted, while Brazil was able to dose its effort with the victory more than calm:
"Croatia is more tired and is a weaker team than Brazil. Vinicius Júnior is Vinicius de Moraes. A football poet."
Will it be?
Although the Argentines have not made this reservation either on the radio or on TV, Croatia is a team that has already shown enormous strength in the last World Cup.
In 2018, Croatia reached the final (lost to France) always playing extra time: against Denmark (eighth), Russia (quarter) and England (semifinal).
On Public TV, Enrique Macaya Márquez, an experienced commentator who is in his 17th World Cup, praised Mbappé a lot and sent his strength to Pelé: "It is pride to see the brilliance of 'Mbappelé', an heir worthy of the 'King', who was the greatest of all", said one of the most balanced communicators in football in Argentina, in a huge sign of reverence.
On TV TyC Sports, the usual duo, with the narrator Rodolfo de Paoli and the commentator Ariel Senosiain, also put Brazil x Argentina in the semifinal as the most likely.
"Brazil is going to checkmate Croatia", they joked, alluding to the Croatian uniform, checkered like a checkerboard.
Important detail that messes with the minds of Argentines right now. The possible Brazil x Argentina match in Qatar would fall on Tuesday the 13th, a cabalistic date known to be an unlucky day, equivalent to the Brazilian Friday the 13th.
"We're not even going to talk about that now because I don't want to suffer before my time", joked former goalkeeper Sergio Goycochea, a commentator for TV Pública.
Who was the best Brazilian player in the classification against Korea?
7.29%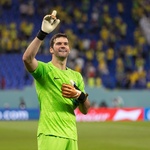 3.33%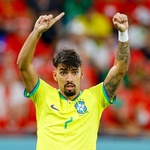 17.08%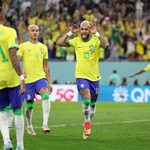 28.12%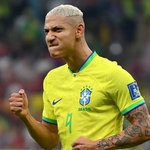 3.96%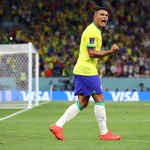 40.21%