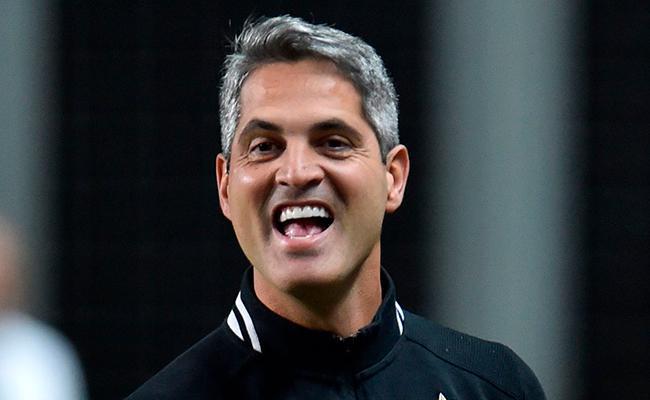 Corinthians should announce, by the end of the afternoon of this Tuesday (6th), that it has given up on hiring Rodrigo Santana. Former coach of Atltico, he had been announced on Monday (5) as assistant to Fernando Lzaro, new coach of the São Paulo club.
On November 2, the former Atltico coach shared a selfie at a demonstration in front of the Command Company of the 4th Military Region, in Belo Horizonte.
In addition, Rodrigo Santana's profile on Instagram is identified as a disseminator of false news. The social network says the aide "repeatedly posted false information that was reviewed by independent fact checkers or that was against community guidelines."
According to GEthe Corinthians board came under enormous pressure to give up hiring Santana after the repercussions of his participation in the acts.
The negative messages took over the social networks and, also according to the GE, the club's advisor groups on Whatsapp.
Rodrigo Santana led Atlético between April and October 2019. There were 41 games, with 18 wins, six draws and 17 defeats. He still accumulates passages through Ava, Coritiba and Confiana.
---