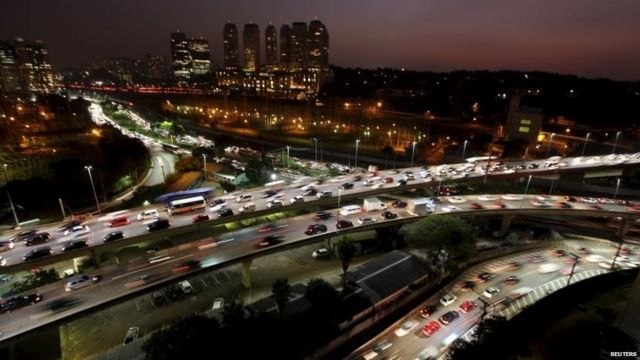 New York (USA) and Singapore (a city-state) are the cities with the highest cost of living in 2022, according to a survey by the Economist Intelligence Unit (EIU) that assessed conditions in 172 locations.
This year's research shows that prices in local currency have increased by an average of 8.1% in the world's largest cities — the fastest growth in at least 20 years.
This reflects "a global cost-of-living crisis brought on by the war in Ukraine and continued Covid-19 restrictions in China," according to an EIU report.
And the Brazilian cities in the ranking? Rio de Janeiro and São Paulo appear together in position 137 (in 2021, both were in 149) and Manaus is in position 155 (in 2021, it was in 159). The complete ranking (Worldwide Cost of Living) is only available from the EIU upon purchase.
See below the list of ranking cities with the highest and lowest costs of living.
1 and 2. Singapore and New York (USA) tied
4 and 5. Hong Kong and Los Angeles (USA) tied
10. Copenhagen (Denmark) and Sydney (Australia)
Source: Economist Intelligence Unit
161, 162 and 163. Colombo (Sri Lanka), Bangalore (India), Algiers (Algeria)
168. Tashkent (Uzbekistan)
Source: Economist Intelligence Unit
It is the first time, according to the EIU, that New York has topped the list – tied with Singapore, which usually leads the ranking and is at the top for the eighth time in ten years. In 2021, the top of the list was occupied by Tel Aviv, which this year appears in third place.
"The combination of high incomes and a stronger exchange rate propelled Singapore and New York to the top of our 2022 rankings," the report notes. "A stronger currency and higher inflation rate pushed these two cities to push Tel Aviv to third place."
The survey was conducted from August 16 to September 16, 2022 and took into account the prices of more than 200 goods and services in 172 cities around the world. This year, Kiev, Ukraine, was excluded from the survey due to the war with Russia.
The report points out that, globally, the biggest impact was the increase in gasoline prices. And at this point, the study mentioned that in Brazil prices have fallen and that the government "used control of the state oil company Petrobras to keep prices low and increase fuel subsidies this year — but still (Jair Bolsonaro's government) was defeated by voters in the October presidential elections".
The report also highlights rising prices for public services such as electricity, as well as food.
For 2023, the EIU says "the good news is that prices may be starting to come down in some countries due to interest rate hikes and a slowing economy."
"Unless the war in Ukraine escalates, we anticipate that prices of commodities for energy, food and supplies such as metals are likely to fall sharply in 2023 compared to 2022 levels, although they are likely to remain higher than previous levels."