Standout among digital operators in Brazil, Nomo has just announced a new type of plan allowing customers to customize the contracted package. The Flexible Plan modality will be launched by the company on December 13th, allowing you to choose the best contracting configuration for a pre-defined price.
According to the company, the Flexible Plan has a flat rate of BRL 9 and the service user can choose any amount of data, voice and SMS, or there is also the possibility of leaving it "zeroed" using only the applications without deduct from the internet allowance, such as WhatsApp messenger and Waze and Google Maps navigation apps.



android
28 Nov



economy and market
01 Dec
As its name suggests, the main feature of the Flexible Plan is that it can be "shaped" by the consumer according to their usage profile. In the case of those who tend to use the Wi-Fi network more, it is possible to reduce the amount of gigabytes of the plan by prioritizing calls, sending text messages and unlimited applications.
"The Flexible Plan arose from the need of base customers and people who did not hire Nomo because they had a specific need that closed plans do not meet", points out Henrique Garrido, CEO of Nomo. The idea is that there is no waste or contracting of little-used benefits, so it is possible to adjust strictly according to use.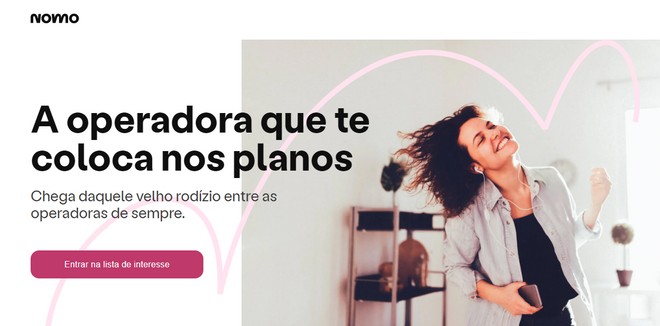 In a press release, Nome states that the expectation is that at least 30% of the operator's customer base will be made up of Flexibility users. The company highlights having a few thousand customers in the country and more than 15 thousand people waiting on its waiting list to test the service
More information about the Flexible Plan should be revealed next week when the news becomes official for the company's entire customer community. As an MVNO, Nomo uses operator Vivo's network infrastructure to make its signal available to consumers.
see also
Do you want to hire a Nomo plan? Tell us, comment!