Tite celebrated the Brazilian national team's third goal in today's (5th) 4-1 defeat of South Korea, in the round of 16 of the World Cup, in an unusual way: surrounded by the players, he performed the "Dance of the Pigeon" ", created in honor of striker Richarlison, who scored the goal.
The video of the little dance became one of the most talked about topics on the internet in recent hours, but the coach was afraid that it would reverberate as disrespect for the opposing team and coach Paulo Bento.
"I'm very careful, because there are always those who are mean who will understand it as disrespect. I asked them to hide me a little bit and I didn't want it to have any other interpretation than the sense of joy for the goal, for the team, for the performance. Joy for that and not disrespect for the opponent or for Paulo Bento, who I've known and admired since Cruzeiro. But then I couldn't hide it [a dancinha] (laughs)", said the coach, who also explained where the idea for the little dance came from:
"We try to adapt to the characteristics of the group and the athletes, I adapt to their language, which has a dance language, as a joke. One day there was dancing in the locker room, I tried to join and they removed me from the "Molejo group". if I learned the dance. But the dance is hard as hell! Then it passed, they were kidding. But this dance there [do Pombo] I can do something similar, but it's pretty bad. And I said to him: 'if you do [gol]you can come and I'll dance'", said Tite.
See photos of the match between Brazil and South Korea in the World Cup
Tite's fear was confirmed. Former Ireland and Manchester United player Roy Keane criticized the dancing of the national team players and skewered the coach on live TV: "It's disrespectful. Even the coach is in the middle. I don't like that."
Richarlison, who scored the national team's third goal against South Korea, praised the coach's performance in the hidden dance: "Congratulations are due. He's a little stuck, but what matters is that he's happy."
Who was the best Brazilian player in the classification against Korea?
8.52%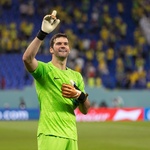 3.26%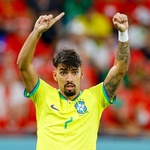 13.31%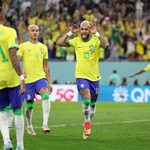 31.13%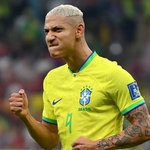 3.45%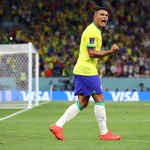 40.33%