Posted on 12/05/2022 4:18 PM / Updated on 12/5/2022 4:18 PM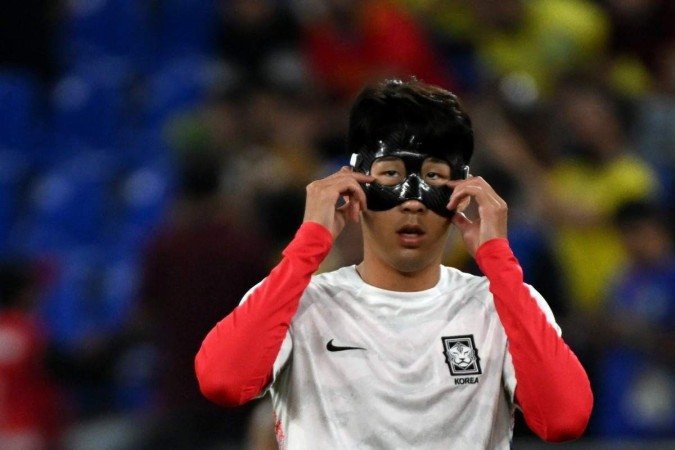 (credit: Pablo PORCIUNCULA / AFP)
Brazil faces South Korea, this Monday (5/12), for the round of 16 of the World Cup in Qatar. One of the highlights of the Korean national team is the left winger Son Heung-min, who draws attention not only for his good football, but for the mask he wears on his face.
Elected as one of the heartthrobs of the World Cup, the player is wearing a mask on his face, which made several fans wonder the reason for the prop.
The use of the mask is for a health reason. On November 1, during the last round of the Champions League, Son, who plays for Tottenham, from England, had a high with Mbemba, from Olympique de Marseille, and the player's shoulder hit the South Korean's face, at the height of the left eye.
Sun fell to the ground, had a nosebleed and had to be replaced. Due to the collision, the player had to undergo a surgical procedure on his face. He recovered in time to play for the World Cup, but had to wear a mask to protect the entire surgery site and avoid head impacts in the region.
Son is also considered one of the most outstanding players in the Korean national team. He is 1.83 m tall and is 30 years old.