For the Brazilian team, scoring the first goal is always the most difficult task, as almost all rivals arrive on the field with the first task of just defending themselves. Breaking that barrier has been Vini Jr's specialty at the World Cup in Qatar. In two of the three games he played as a starter for Brazil in the competition, the first goal went through the feet of the Real Madrid striker.
It was like this yesterday (5th) in the 4-1 victory against South Korea, when he scored the first goal and even gave a pass to the fourth, with Lucas Paquetá. And it was also like that in the debut, when the number 20 shot that originated the rebound for Richarlison to open the scoring against Serbia. He also provided the assist for Pombo's other goal.
Vini arrived at the Worlds with the possibility of being a substitute. The big debate was whether Tite would put together a team with a stronger midfield, with only Raphinha and Richarlison attacking, or if Vini would join the team, leaving Fred among the reserves.
For this team to succeed, it was essential that the Flamengo player show his evolution, especially in the tactical aspect, when he also needs to participate in the game without the ball. He is still not the striker who most recomposes, since Raphinha does this role a lot on the right, but he is still always behind the ball to help his teammates.
The lineup surprised many people, especially since the team went to the field without ever being trained in this formation, but it worked. Brazil had no difficulty creating in any Cup match. The problem was getting the house right, as Tite likes to say. In the first three rounds, there were 52 finishes for just three goals and one of the worst attacks in the competition.
See photos of the match between Brazil and South Korea in the World Cup
In just 90 minutes against South Korea, the Brazilian team scored four goals, more than they had scored in the entire competition. Of the seven goals, Vini participated in four and could still have scored one more, which ended up disallowed for offside.
Who was the best Brazilian player in the classification against Korea?
6.59%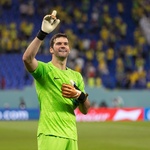 2.94%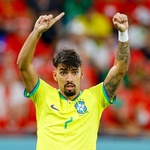 10.07%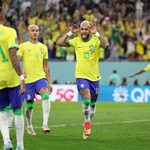 31.79%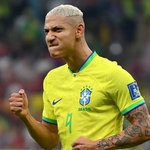 3.49%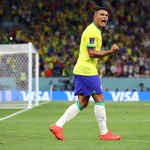 45.12%