A guest that was not in the CBF's plans stole the show during today's press conference (7) for the Brazilian team: a cat. The feline invaded the venue while Vinicius Junior was talking to the press and ended up being removed from the bench by the entity's communication advisor, Vinicius Rodrigues.
The way the advisor caught the cat (see below), however, yielded some negative comments from fans on social media. At the same time, other netizens came to the defense of the CBF employee.
"Why throw the cat like that? (it doesn't matter that the animal lands on its feet). It wouldn't cost anything to pick it up and put it on the ground", criticized one of them. "How mean to throw the cat like that," he added.
Other fans, however, claimed that Vinicius Rodrigues took the cat exactly as recommended, without hurting him.
"I have a cat. If someone unknown tries to pick him up like a dog, by the paws, take a nice nail on the face. He grabbed by the leather, the right way and that doesn't hurt the little animal", defended a fan ".
"True. I have 3 cats too, and he got it right. By the way he understands about cats", added a fan.
Vinicius Junior, who was answering a question from the press, was amused by the entry of the 'invading' cat and laughed at the scene.
Brazil is getting ready to face Croatia next Friday (9), at 12h (Brasília time), for the quarterfinals of the World Cup in Qatar.
See some reactions from netizens:
Who will be World Cup champion? Vote!
1.74%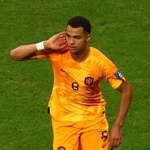 2.76%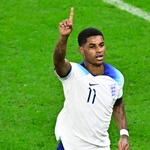 10.05%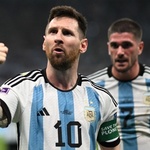 18.25%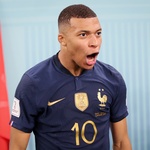 4.65%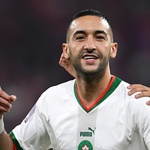 0.89%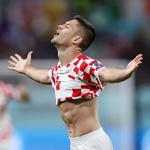 50.98%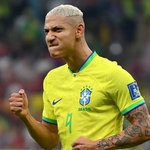 4.79%