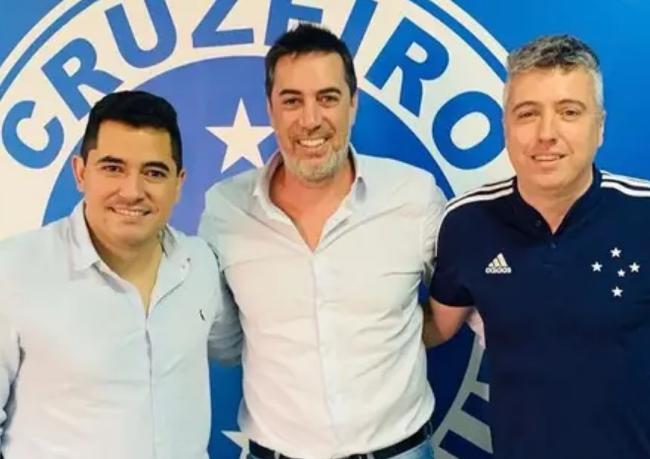 Cruzeiro's football director, Pedro Martins, met this Wednesday (7), at Toca da Raposa II, with midfielder manager Agustín Almendra, Uruguayan Marco Vanzini. head of scout from the celestial club, Marcos Menezes also participated in the conversation.
The agent, who is the director of the group CAA Stellar Uruguay & Paraguay, posted a photo on social media and wrote: "Reunion". The report sought out the club and the businessman to comment on the meeting, but no one has commented so far.
Almendra has a bond with Boca only until the end of the first half of 2023. Therefore, he could sign a pre-contract with another club next month.
O cruise is interested in the promising midfielder, seen as a name with potential for resale.
Historic
Almendra was born in Caseros, a city in the province of Buenos Aires, Argentina. At a young age, he began his career in the youth teams at Boca. He went through the under-17 and under-20 categories of the national team. In 2018, aged 18, he was promoted to the professional squad.
There were only five matches in the top team in the first year. Interestingly, one of them was precisely against Cruzeiro: the Xeneize victory by 2-0 in the first leg of the quarterfinals of the Copa Libertadores. On that occasion, he entered in the 39th minute of the second half and made his debut in the competition.
In 2019, he experienced his most prominent moment. He made 23 appearances (18 as a starter) and scored one goal. The good start led Napoli to offer an impressive 29 million dollars to sign him, but the then president of Boca, Daniel Angelici, decided to refuse the proposal believing that the boy could be valued.
After a 2020 with just seven games, he was used again in 2021. As part of the team, he played 33 games, scored four goals and provided two assists. Until, in 2022, he lost space in the squad – which caused a fight with coach Sebastian Battaglia.
Dissatisfied with the reservation, he complained to the coach and was removed for good. He apologized, but it didn't work out. Even with the change of coach (Hugo Ibarra took over), he remained away from the games.
In all, he has played 69 games, six goals, four assists and five titles (two Argentine Championships, one Argentine Cup, one Argentine Super Cup and one Argentine League Cup) for Boca.
---