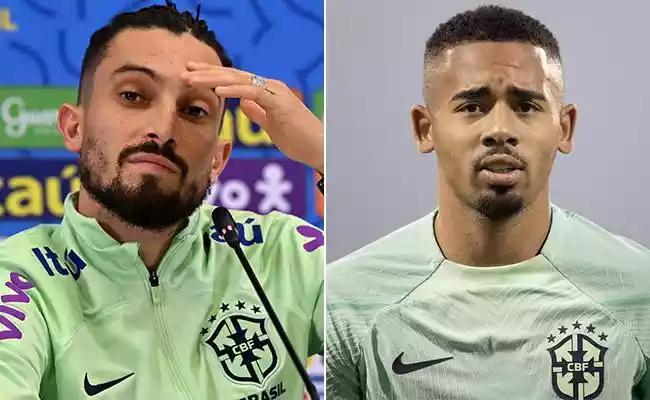 FIFA will have to pay compensation to Arsenal and Sevilla because of injuries to Gabriel Jesus and Alex Telles defending the Brazilian National Team in the World Cup. The value can reach up to 7.5 million euros, which means more than R$ 41 million, that for each one of those affected.
The prevention package is triggered when an athlete is injured in an official FIFA match, be it the Cup or even official friendlies and Qualifiers and needs to miss his club for more than 28 consecutive days.
The daily payment under these conditions is up to 20,500 euros (almost R$ 113,000) per day and may be less if this amount is higher than what the club pays in salary to the athlete.
Gabriel Jesus, for example, could be out for up to three months after having his knee operated on this Tuesday (6). This means that Arsenal can receive almost BRL 14 million for the absence of their striker this season. This amount covers what the English team would pay him in salaries.
In the case of Alex Telles, there is still no announced time off, but the payment dynamics is the same for Sevilla to be rewarded.
FIFA still does some medical analyzes to find out if the injury was already prior to the event and protects itself with some clauses such as stopping paying in the event of the athlete's death, when the player's contract is terminated or when he is out of action for more than a year. .
---