Good news for digital security professionals and enthusiasts: the Kali Linux 2022.4 was officially released this week. Aimed at "good hackers", the new version comes with an improved interface, integration with QEMU for virtualization tasks, as well as a return to Microsoft Azure.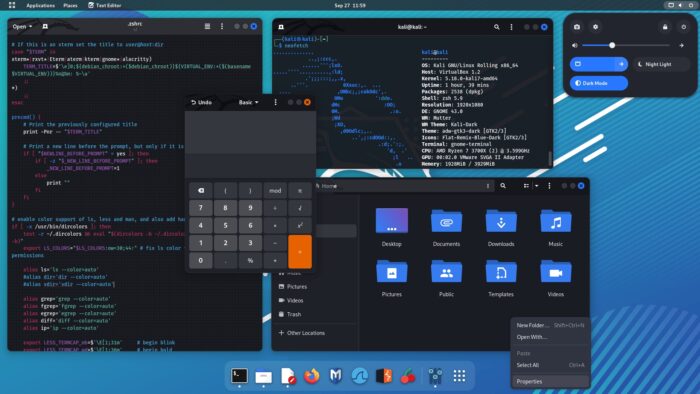 As the numbering in the name indicates, Kali Linux 2022.4 is the fourth version of the distribution released this year. Made on Tuesday (6), the official announcement coincides with the week of the European Black Hat, a conference focused on information security.
That's why Kali Linux is not as popular as Ubuntu or Fedora. The distribution comes with a broad set of tools for security professionals. As this area is constantly evolving, regular project updates serve to refine the range of features offered.
Works on phones and tablets
A very interesting new feature of Kali Linux 2022.4 is NetHunter Pro. This is a version of the distribution optimized for use on very specific mobile devices.
With Phosh desktop environment, the feature is available in the form of images for PinePhone and PinePhone Pro (both are Linux phones). Versions with Plasma Mobile are expected for future updates. Let it be known that NetHunter Pro can run in dual boot with the device's native operating system.
Certain Android phones and tablets are supported, but through the "normal" NetHunter. In Kali Linux 2022.4, the tool has been updated to bring improved Bluetooth compatibility and fix bugs related to Android 11 and 12. Here is the list of supported devices.
Other Highlights of Kali Linux 2022.4
It is visible the effort of Offensive Security, the company behind the distribution, to make Kali Linux 2022.4 as available as possible. In addition to the NetHunter tools, the new release has a prepackaged image for QEMU, a powerful open source solution for virtualization.
Another highlight is the return of distribution to Microsoft Azure. Not all Kali Linux 2022.4 tools are available under this option. Despite this, there are enough resources there to run penetration tests in the clouds.
About the native tools, there are six new ones. One is peass-ng, which allows privilege escalation for Windows, Linux/Unix, and macOS environments. Another is the rizin-cutter, a tool for reverse engineering.
It's not because Kali Linux is focused on security that the look of the system needs to be left aside. For those who care about the graphical interface, version 2022.4 comes with Gnome 43, which offers a pleasant and functional desktop environment.
As an alternative environment is KDE Plasma 5.26, which stands out for bringing support for multiple widgets.
All the news is in the official announcement of Kali Linux 2022.4.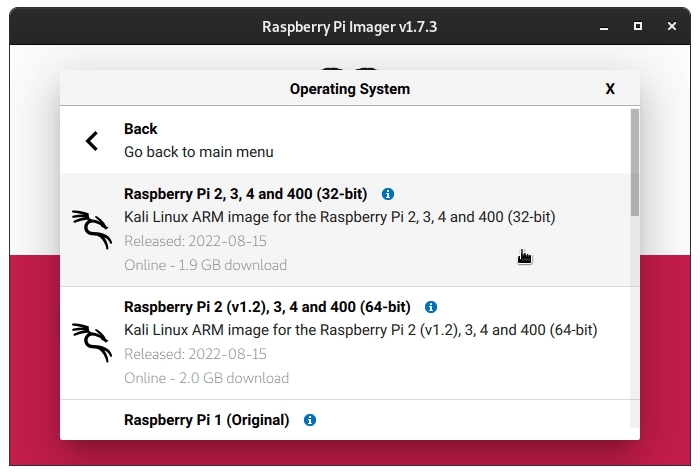 Where to download Kali Linux 2022.4?
The easiest way is to go to the Kali Linux downloads page. Note that, there, there are links to the distribution for different platforms and applications. Among them are: equipment with an Arm chip (including the Raspberry Pi line), virtual machines, live boot (to run via pendrive) and, of course, images for installation on PCs.
There are also versions for the Windows Subsystem for Linux (WSL). Here, Offensive Security recommends using WSL 2 for an improved experience, which includes support for graphical applications.
For those using a previous version of the distribution, it is possible to install the new one via the "sudo apt update" command. Update instructions are here.