Posted on 12/07/2022 12:55 PM / Updated on 12/07/2022 12:56 PM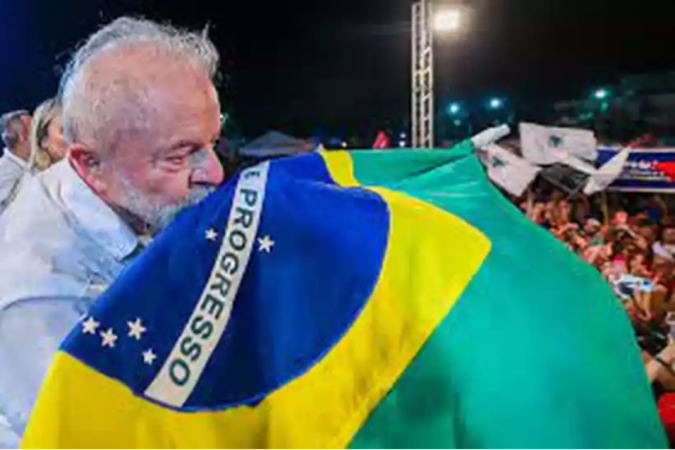 (credit: RICARDO STUKERT/PT)
The future First Lady, Rosângela da Silva, known as Janja, responsible for the preparations for celebrating the inauguration of President-elect Luiz Inácio Lula da Silva (PT) on January 1st, said this Wednesday (7/12) that, until the At the moment, 11 heads of state confirmed their presence for Lula's inauguration. The declaration took place during a press conference at the Banco do Brasil Cultural Center (CCBB), with ambassador Fernando Luis Lemos Igreja and Márcio Tavares, also a member of the Culture transition group.
According to Igreja, the invitations were made on Monday (5), through the Itamaraty, to all nations with diplomatic relations with Brazil. Among those confirmed are presidents of countries such as Germany, Angola, Argentina, Bolivia, Cape Verde, Chile, Colombia, Costa Rica, Guinea Bissau, Portugal and East Timor, in addition to the King of Spain.
Janja pointed out that there is a lot of demand for accreditation from the international press and record expectations for the presence of heads of state. "Perhaps it is the largest presence of heads of state to date in our democratic period."
The sociologist has already announced that the date will feature more than 20 concerts by artists who accompanied Lula during the campaign, such as Pabllo Vittar, BaianaSystem, Duda Beat, Gaby Amarantos, Martinho da Vila, Os Gilsons, Chico César, Luedji Luna, Tereza Cristina, Fernanda Takai, Johnny Hooker, Odair José, Almério, Maria Rita, Paulinho da Viola, Margareth Menezes; and gospel singers Kleber Lucas and Leonardo Gonçalves. The shows will start at 6:30 pm, after the official ceremony.
newsletter
Subscribe to the newsletter Brazilian Mail🇧🇷 And stay well-informed about the main news of the day, early in the morning. Click here.
Correio Braziliense coverage
Do you want to stay on top of the main news from Brazil and the world? follow him Brazilian Mail on the social networks. we are in twitter, on Facebook, Instagram, TikTok and YouTube. Follow!