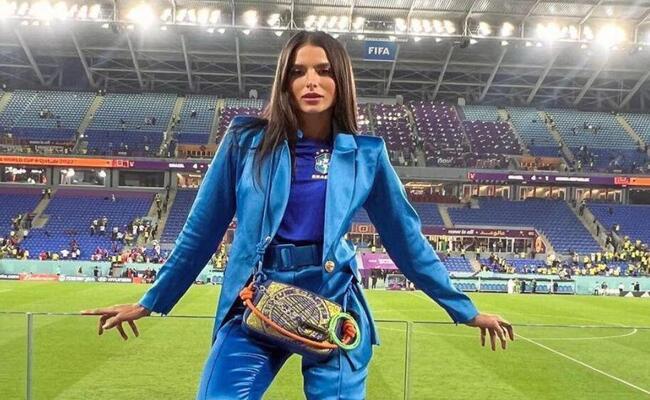 A model and influencer has been pointed out as Neymar's affair since she was seen wearing the number 10 of the Brazilian national team, in August. In Qatar following the World Cup games, Jssica Turini is enjoying the Arab country and has been attending the matches in Brazil. In one of them, she even appeared wearing a shirt autographed by the athlete.
At the age of 30 and candidate for Miss Espírito Santo in 2014, the blogger also likes sports and lives in São Paulo. In addition to racing karts, she dedicates herself to surf lessons and shares photos of her trips to various countries in Europe and Africa.
One of them was precisely for France, more specifically Paris, where Neymar lives, since he plays for Paris Saint-Germain.
The model started to be pointed out as the player's affair about three months ago, after he had a barbecue and friends present ended up filming Jessica sitting on the lap of the Seleção star.
The influencer traveled to Qatar after Neymar was injured in his debut against Serbia. Staying at the same hotel as the player's close friends, she filmed the number 10's penalty goal against South Korea and was thrilled with the striker's good return to the fields.
Neymar autographed jersey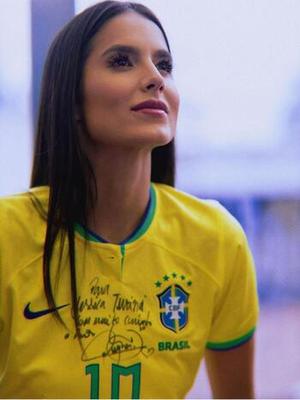 At Estádio 974, where the round of 16 match was played, the model kissed the Seleção shirt with the athlete's autograph. "To Jssica Turini, with great affection", wrote the Brazilian.
In her profile on the LinkedIn social network, Jssica shows her administrative work at an automation company.
Since it has been touted as Neymar's new romance, its following has increased considerably. From 82,000 in August, today it already has 105,000 Internet users who follow it on a daily basis.
---