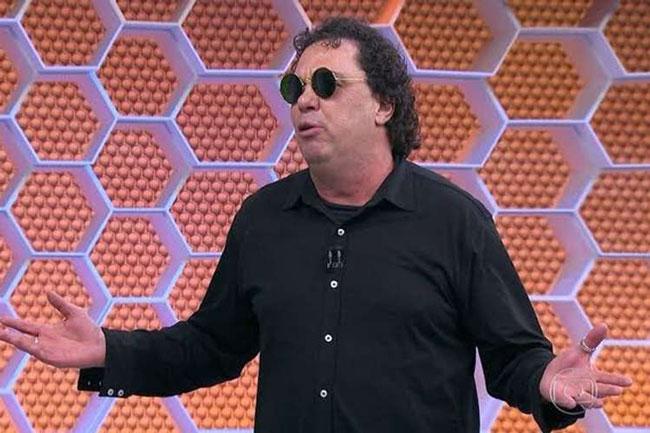 UOL columnist Walter Casagrande Jnior produced a new article this Thursday (8th) and stated that the narrator and presenter Tiago Leifert, from TV Globo, has a "memory problem" for denying cases told by him in a publication on Wednesday. fair.
In the text published on December 7, Casagrande said that Leifert represents the sports journalism bourgeoisie and accused the narrator and presenter of trying to harm him in GQ magazine and on TV Globo.
"He tried to ridicule me a few times live, on TV Globo, to favor fellow commentators. He disrespected superiors in front of everyone for being the son of a director. Not to mention that, when he wrote a text for GQ magazine saying that football and politics are not could get mixed up, I wrote another text completely backwards (we were both columnists in the same vehicle). He didn't like it, he asked the director to fire me. It wasn't "I" or "he", it was Tiago who left", wrote Casagrande.
In a new column, in which he promised to address the issue for the last time, Casagrande countered Leifert case by case.
"This is the last time I touch on this subject, because I'm just going to help Tiago Leifert's memory. In the text he wrote, there are serious problems of forgetting. Dear Tiago Leifert, how can you say that we never worked together, if when I came back after my hospitalization, in 2009, we did the EG every Friday, at the request of the late Marco Mora?", began Casagrande.
The columnist recalled an episode in which he felt "left out" by Leifert on Globo Esporte SP. "On one of those Fridays it was GE's birthday and there was a party in the studio with balloons and cake and everything. You called everyone in front of the cameras and left me sitting and waiting. It was clear that I was not welcome there" .
In another excerpt, Casagrande recalled the case in which he was supposedly "ridiculed" by the presenter for having improvised in the uniform of a transmission of the Brazilian National Team.
"In the first match of the 2011 Copa America, in Argentina, the broadcast uniform was a suit with a blue shirt and a gray V-neck vest. I put the suit in the wash and, on the day of the game, they couldn't find the blue shirt. than wearing a white one and, because it was different, I wore a blouse in the same color as the vest, only with a closed collar. At the halftime show, you ran a program to interact with us in the studio. And when we showed up, me, Galvo and Arnaldo , you laughed at my blouse, saying that I had the vest backwards, in a way of ridiculing me in the first block (in which we were together again)", he said.
"In the second block, the director said: now it's Tiago and Caso. And you simply left the studio, leaving me talking to myself. And Galvo helped me", he added.
Embarrassment in Faust's house
Casagrande also cited Leifert's rudeness during a pizza rotation at Fausto's house, in So Paulo. "At a pizza at Fausto's house, we were sitting at a table with eight people. When you left, you shook hands with everyone and jumped me. Two people I knew (the names I will preserve) noticed and looked at me, with a face of disapproval from the your rudeness".
Me or him in GQ magazine
Casagrande still maintained the version that Tiago Leifert asked for his departure as a columnist for GQ magazine.
"I understand you not wanting to assume that you went to the board to ask for my head because of my text. And you asked to leave after you went to complain about my text to the director. Also because the director said that each one had given his But it's simple: anyone interested can take the dates of our columns and see the date you 'left', wrote Walter Casagrande.
Bad relationship with bosses
In the post in which he countered Casagrande's accusations, Leifert denied disagreements with former bosses at TV Globo.
"I've never mistreated any boss (I have the phone number for them!), I talk to everyone and have a close relationship with everyone. When I left Globo last year, I was honored live during prime time (another thing we don't have in common). that I'm there at Esporte again! They called me to come back, I'm in the same newsroom and with the same group", wrote Tiago.
But Casagrande maintained his version: "About your return to the sport, I'll refresh your memory once again: the people you mistreated haven't worked at Globo for a while".
---