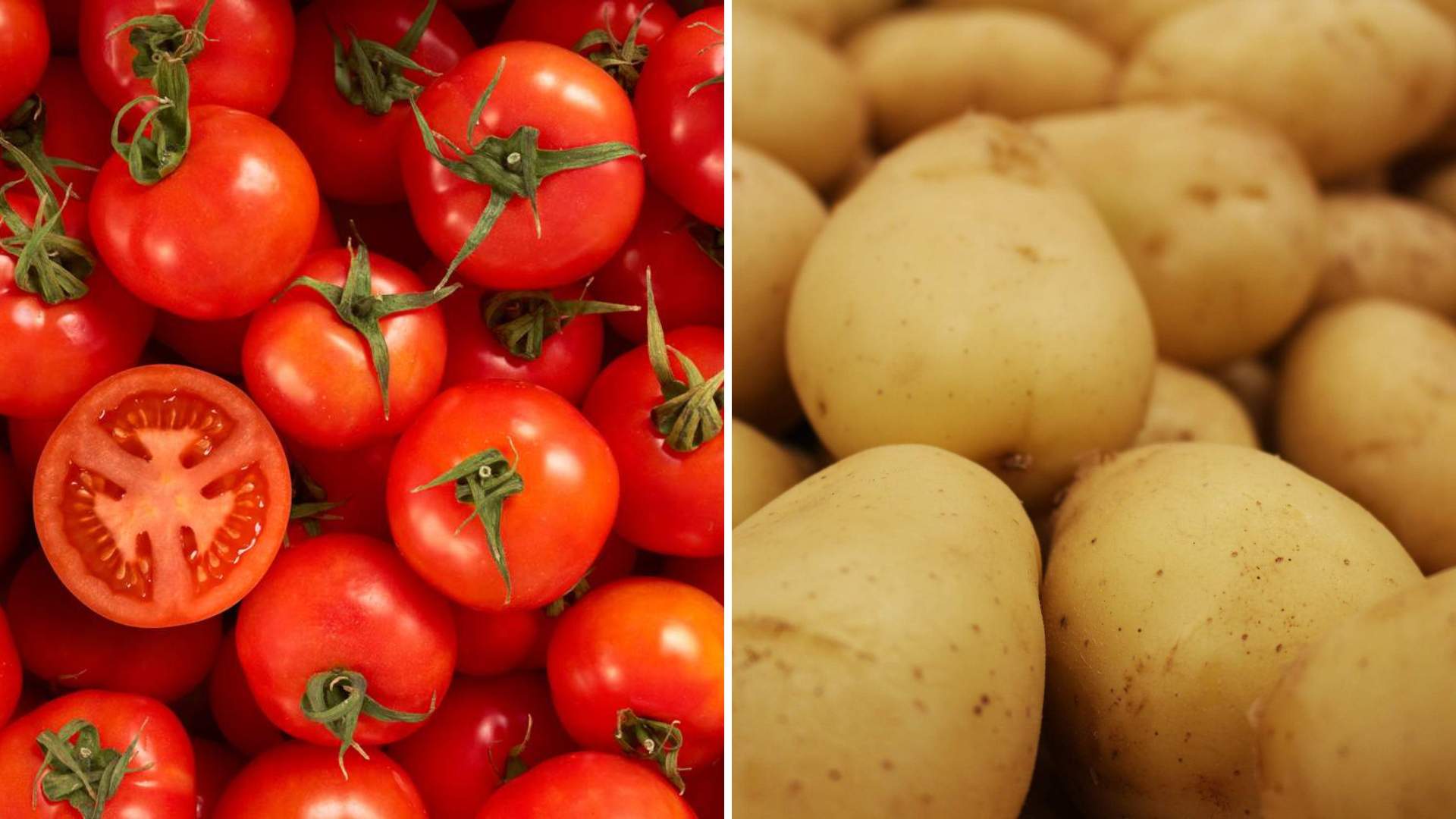 Research, therapeutic strategies, treatments and medications. The quest to find a cure for cancer it is in constant motion. Science and technology work together and through research, expand strategies in the midst of a constant challenge.
The fact is that recently a team of Polish scientists from the Adam Mickiewicz University bet on substances that exist in well-known foods to explore new therapies against the disease.
Do you want to receive our 100% free news via WhatsApp? Click here and join our Health group!
What are glycoalkaloids and what are they for?
Have you heard about us glycoalkaloids🇧🇷 No? Because they are compounds found in well-known foods, such as potato it's the tomatofor example.
According to university researchers, they inhibit the development of cancer cells and may even lead to their death. The challenge is precisely to turn them into medicine.
This Wednesday (7), a study published by the scientists in the journal Frontiers in Pharmacology, presents potential benefits of these compounds.
The five glycoalkaloids studied by the team led by Magdalena Winkiel were: solanine, chaconine, solasonine, solamargine and tomatine. They are present in crude extracts of the Solanaceae family of plants (food plants), which include eggplant, pepper, cucumber, peppers, as well as tomatoes and potatoes.
medicine x poison
Other plants of the same family are toxic, due to the alkaloids they produce as a defense against the animals that consume them. However, by finding a safe therapeutic dose, scientists managed to turn the poison into a medicine.
Still in a first stage of studies (in silico), the great potential of these compounds was demonstrated. This is because they are non-toxic and for this reason, there would be no risk of damaging DNA or causing future tumors. But though there may be some effects on the reproductive system.
"Even if we cannot replace the anticancer drugs used today, perhaps the combination therapy will increase the effectiveness of this treatment. There are many questions, but without a detailed knowledge of the properties of glycoalkaloids we will not be able to find out"suggests researcher Magdalena Winkiel in a statement.
Now, scientists must carry out studies in vitro and also in animal models, which will determine whether glycoalkaloids have the same efficacy and safety to allow testing in humans.
About the compounds
The author of the study pointed out that two glycoalkaloids, found in potatoes, are promising. Remembering that they depend on the conditions of cultivation and storage. Understand:
1- Solanine: has the potential to prevent the action of some carcinogenic products in the body, in addition to inhibiting metastasis, which is the migration of tumor cells to other parts of the body.
2- Chaconine: the authors of the work suggest that the compound can be useful for having anti-inflammatory properties, including in the treatment of generalized infections.
Solamargine, found mainly in eggplants, is also known to prevent liver cancer cells from reproducing.
Tomatine, present in tomatoes, acts in regulating the body's cell cycle so that it can kill cancer cells.
The researcher understands that it is increasingly necessary to turn to what is in the environment to find new treatments against cancer.
"Scientists around the world are still looking for drugs that will be lethal for cancer cells, but at the same time safe for healthy cells. It's not easy, despite advances in medicine and the powerful development of modern treatment techniques. it may be worth going back to medicinal plants that were successfully used years ago in the treatment of various diseases. I believe it is worth re-examining their properties and perhaps rediscovering their potential", he says.
ALSO READ: Covid-19: 1st week of December has triple the number of cases registered in the same period in 2021 in ES
*With information from R7