The Brazilian team continues on the way to the sixth, and the next challenge in the 2022 World Cup will be against Croatia, next Friday (9), at 12h (Brasília time), for the quarterfinals.
In four games, the Croatians still haven't lost in Qatar. The Europeans have one win and three draws so far, with five goals scored and two conceded. In the round of 16, after 1-1 with Japan in 120 minutes (regular time plus extra time), Croatia's selection secured the classification on penalties.
Next, remember how Croatia's games were in the World Cup in Qatar before the duel against Brazil.
Croatia 0-0 Morocco
In the debut, the current vice-champion of the world did not come out of a goalless draw with the selection of Morocco, which is also in the quarterfinals of the Cup — it will face Portugal for a place in the semifinals. Modric's team entered the field as favorites, but lacked offensive creativity to break through the African blockade (one of the best defenses in the competition).
Croatia 4 x 1 Canada
In the second round, the Croatians 'woke up'. After taking a lightning goal, the team thrashed Canada 4-1 at Khalifa International Stadium. The scoreboard of the match was built with goals from Kramaric (twice), Livaja and Majer, for the Croatians, and Aphonso Davies, for the Canadians.
Croatia 0-0 Belgium
Valuing the classification in the last round of the group stage, the team led by Modric saw Belgium miss great goal chances, especially with Lukaku, held the tie by 0-0 and advanced to the round of 16. By having more luck than judgment to hold on to the "great Belgian generation", the Croatians passed with second place in Group F.
Japan 1 (1) x (3) 1 Croatia
In the round of 16, Croatia beat Japan on penalties by 3-1, after a 1-1 draw in normal time and extra time, and advanced to the quarterfinals. In the kicks, goalkeeper Livakovic shone, saving three penalties. In the game, with a 'heavy' attack, Croatia only managed to seek a tie against the Japanese through the aerial game.
Who will be World Cup champion? Vote!
1.80%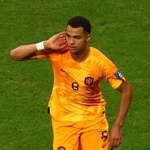 2.64%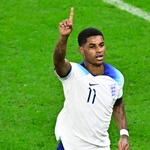 10.05%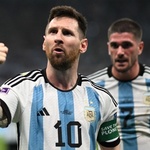 17.94%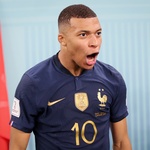 4.88%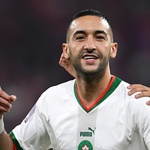 0.89%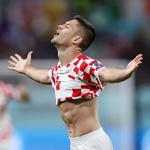 51.28%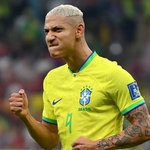 5.08%