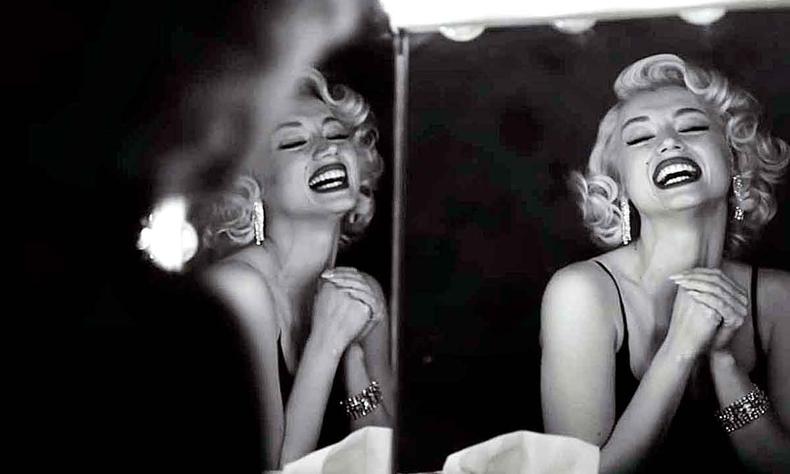 Everything you can imagine about Hollywood's most iconic actress, Marilyn Monroe (1926-1962), has already been said, written and stamped on big screens around the world. But, precisely because she was a great cinema muse, any book, series or film about the troubled and short life of the woman born Norma Jeane Mortenson, in Los Angeles, in the United States, is always an event and arouses interest.
In the feature film "Blonde", which will be made available on the Netflix platform on Wednesday (28/9), the most famous blonde cult in entertainment is renewed and attracts the attention of fans, admirers and onlookers.
To embody the bombshell – a term adopted to refer to very attractive women – the Cuban actress Ana de Armas, best known here for the biopic "Sergio", about the Brazilian ambassador Srgio Vieira de Mello (1948-2003), was summoned.
Recently, Ana exchanged kicks and blows in the most expensive film on the streaming platform, "Hidden Agent", alongside Ryan Gosling and Chris Evans.
Based on Joyce Carol Oates' best-selling book of the same name, "Blonde" focuses on the actress' story of "Gentlemen Prefer Blondes" (1953) and "Some Like It Hot" (1959), among other successes, exploring the divide between public and private in Marilyn's life.
From complicated childhood to fame and ephemeral relationships, the feature, written and directed by Andrew Dominik and produced by Brad Pitt, mixes reality and fiction. "A film for all the unloved children of the world. It's like 'Citizen Kane' and 'Raging Bull' had a daughter", said Dominik to the North American website Collider.
In an interview with the American magazine Entertainment Weekly, Ana de Armas revealed that this was the most intense work she has done as an actress.
"It took me a year to prepare for the role, researching (about Marilyn's life), practicing her accent, reading material and talking to Andrew Dominik. It was three months of non-stop shooting, on a crazy schedule. And it was the most beautiful thing I've done," she said.
"BLONDE"
USA, 2022, 166min. Director: Andrew Dominik. With Ana de Armas, Lucy DeVito and Garrett Dillahunt. The film debuts on the Netflix platform next Wednesday (9/28).