The Chinese manufacturer Oppo launched, in September, its first cell phone in Brazil: the Reno 7. A "premium intermediary" that, with some innovations and a modern footprint, came to dispute this fierce segment of the market.
The Reno 7 doesn't support 5G technology (something expected in a new device in this price range), but it does have interesting features. The differentials that most caught my attention were the microscopic camera, the quality of the selfies, the control by "gestures in the air" and the expandable RAM.
The price, however, is an obstacle. We tested the smartphone for two weeks and gave the verdict:
Select different models to compare. Select one more model to compare. Select two models to compare.
---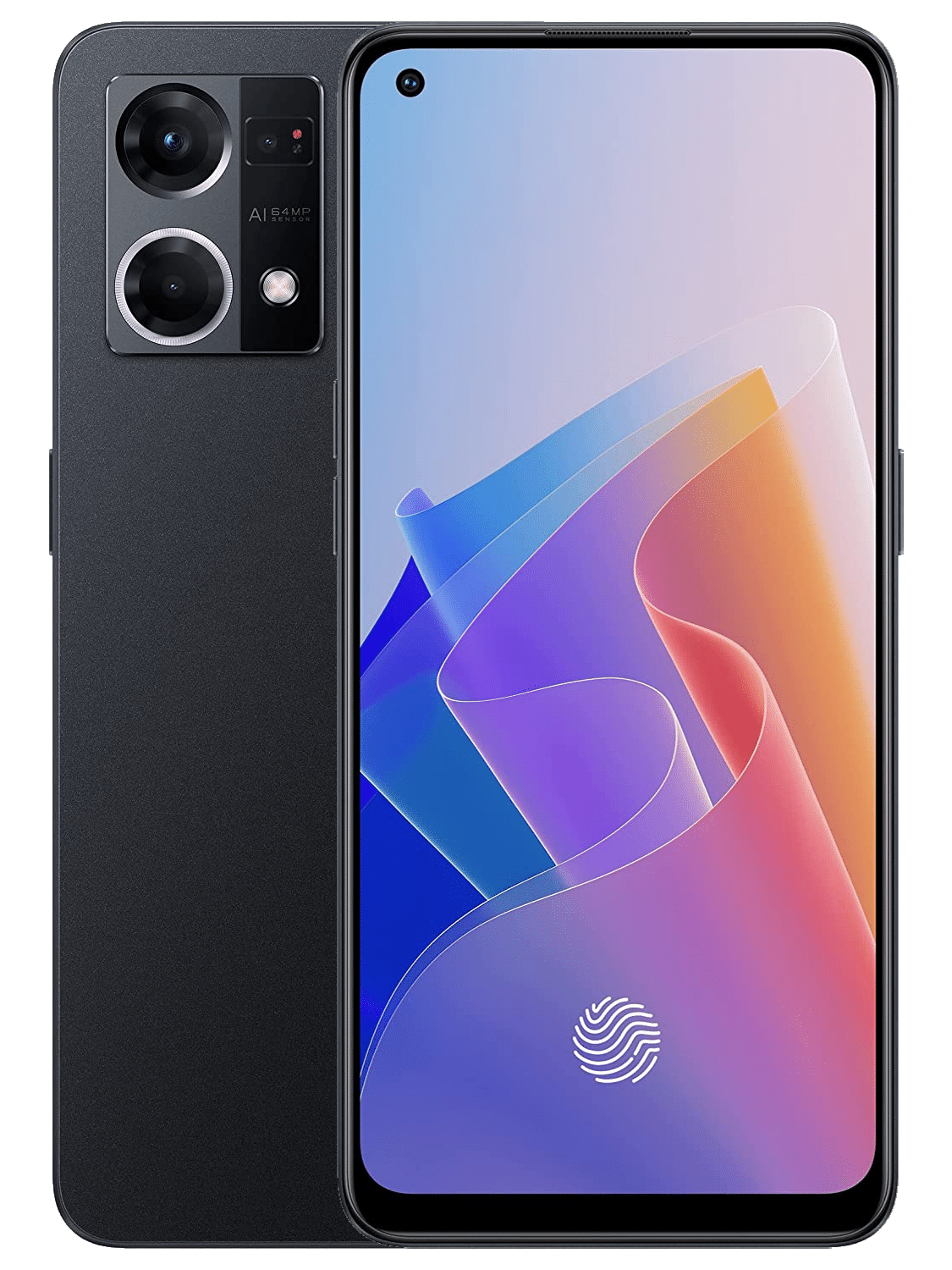 Mono audio; in this price range it could be stereo
32 MP Sony IMX709 sensor, combined with image processing, generates great selfies
Microscopic mode is amazing, but it lacks a telephoto or ultrawide lens for the camera set to be great
Full HD at 30 frames per second (fps), without electronic stabilization
One of the lightest and thinnest devices on the market
There are many competitors in this market; at least price it is possible to take more
Strengths
light and beautiful
selfie camera
microscopic mode
expandable RAM
Battery charges fast and lasts all day
5 year warranty
Negative points
Not compatible with 5G
Versatile camera set
Low water resistance (IPX4)
Audio is not stereo
Expensive compared to competitors
Verdict
The Reno 7 tries to "offer more for less" — but ends up being neither so much nor so less. A lukewarm launch, which arrived more expensive than expected and frustrated expectations of those who aimed at the top of the line of the brand. Still, it's a good phone, with some different features. The microscopic mode impresses, the front camera yields beautiful selfies and the expandable RAM can give the system an extra boost. An interesting experience, but not worth what it currently costs.
When you buy through our link, we earn a commission, but you don't pay extra for it.
Something that impresses when taking the cell phone in hand for the first time is that it has a large screen but is very light and thin (0.75 cm thick and 175 g in weight), pleasant to handle.
The finish is all plastic, but with a refined and resistant look. The tested model is in the "cosmic black" color, with a textured back with an interesting "matte gloss", which does not leave fingerprints.
The only other option, aurora blue (prettier in my opinion), reflects light in a different way, with an iridescent effect.
The box includes cable, 33W charger and a classic transparent silicone case, ready to use right away.
The screen is big but not that big, which for me is a plus point — comfortable for watching videos but still being able to use the phone with just one hand. They are 6.4 inches (16.25 cm), with Amoled technology and Full HD+ resolution.
The fingerprint sensor is under the screen and is very responsive; there's a small black border along the bottom—which didn't bother me one bit, but might annoy an OCD person (or a Virgo).
Colors are vivid, with great contrast and brightness level. The refresh rate is good at 90 Hzbut it could be better (it guarantees good fluidity for videos and games, but the most premium devices on the market already work with rates of 120 Hz🇧🇷 some even with 144 Hz🇧🇷
The really negative point is the only speaker at the bottom; the audio is mono and with medium power, harming multimedia experiences.
The rear has a 64 MP main camera, a 2 MP sensor (for photos with blurred background) and a 2 MP macro lens — the most different one, which allows the microscope mode, with zoom of up to 30x, to see very small details , such as plant textures, fabric fibers and skin pores. It's quite impressive and fun, it really works like a microscope.
I missed a telephoto lens, with zoom optical, or even a ultrawide, to capture more open shots. It seems to me that it was an "exchange" by the manufacturer for the microscopic one — which, yes, is rare in the market, but it is not something that makes a difference in everyday life. If it were an addition (and not a replacement), it would result in a much more versatile and almost unbeatable set.
The main camera (wide) produces good images, especially in bright places. It uses an algorithm of binning (which combines four pixels into one) and array of RGBWcapable of capturing up to 60% more light and reducing photography noise by up to 35%, according to the brand.
The photos are very sharp, with a nice contrast and saturation; night mode works well, bringing out lights and shadows. There is the option to enhance with artificial intelligence (just tap the 'AI' icon at the top of the screen), which "up" the scene.
Videos are recorded in resolution full HD at 30 frames per second (fps), without electronic stabilization — it's not that good for that, but it's average for the category. You can make double vision videos, simultaneously recording what comes from the front cameras and rear in a single file.
microscopic mode
I've used the "microscope" a lot, on a variety of surfaces — from plant leaves to my cat's muzzle — more as entertainment than as a camera per se.
When looking at the screen, the images reveal things invisible to our eyes (I even confirmed that absolutely everything I own is covered in hair and dust). You can choose between 15x and 30x of increase.
But sometimes it's a little difficult to get the picture, especially at the highest magnification. To come out in focus, the object needs to be very close to the lens, a few millimeters away, and there can be no movement of it or the cell phone at the time of the click.
Reno 7 microscopic mode
This lens has an orbital light (like a mini ring built-in light) around it, which helps illuminate the target. It also works as an indicator of cell phone notifications, blinking when there are unread messages and staying lit when the device is charging.
selfies
The front camera is pretty good, with the 32 MP IMX709 sensor, developed by Sony exclusively for Oppo. It delivers sharp and clear images even in low light conditions.
Plus there's portrait mode. bokeh (with background blur and light effects options) and customizable beauty filters (you can make your face more natural or artificial, improving skin texture and even modifying traits, such as the size of the nose, eyes, chin and cheeks).
Even if you choose not to use the effects, the colors are more vibrant and brighter than in reality, giving the person a beautiful look. I really liked the images — someone who posts a lot on social media will like them even more.
The decent 4,500 mAh battery, as promised, lasts all day with moderate usage. Merits for the company for having managed to make it "fit" in such a light and thin cell phone.
The 33W super-fast charger (included in the box) is good; a full charge takes about an hour. In an emergency situation, even 5 minutes in the socket already allows you a good time of use.
But remember that some Xiaomi already come with a 67W charger, which fills the battery in about half an hour.
Oppo's smartphones use a friendly customization of the Android system called ColorOS, which, among others, allows the creation of exclusive avatars (so-called "omojis") and interactions through gestures in the air: you can control the screen with movements in the in front of her, up and down. This can be useful when your hands are busy or dirty, or further away from your phone — cooking, for example.
Qualcomm's Snapdragon 680 processor is not the most advanced but offers a good balance between performance and power consumption (it's fast and the battery lasts longer). Its operation was very consistent during the testing period. It ran "smooth" even using the camera's resources a lot, watching streaming and playing not very heavy games.
The "quick start" feature leaves more demanding applications preloaded so they launch faster; the "game focus" mode blocks notifications from other apps during games.
expandable RAM
Whoever wants to increase the performance of Reno 7 has an interesting possibility: to virtually increase the RAM memory (from 6GB for up to 11 GB)🇧🇷 Basically, a part of the available internal storage is converted into memory — it is not as efficient as physical RAM, but very useful for those who play a lot or open several heavy applications at the same time.
This technology is one of the novelties of the smartphone industry, for now only available on some models from Oppo, Xiaomi and Realme. Conversion can be done and undone at any time.
The Reno 7 only has one configuration option, with 8 GB of RAM and 256 GB of internal storage — which can be expanded with a microSDXC card.
The Chinese says it has bet on this first model, and not on a top of the line, due to the more affordable price. But it arrived more expensive than expected. For comparative purposes, in direct conversion, the Reno7 costs around R$2,000 in Mexico and R$1,800 in India, two emerging markets, similar to Brazil.
Thus, for those looking for a premium intermediary, there are much more affordable options, such as the Moto G52 (with the same snapdragon 680 and 90 screen Hzbut lens ultrawide and stereo sound, today for less than half the price – R$ 1,300).
For a similar amount, there are models that deliver more, such as the Moto G82 and the Galaxy S21 FE, both compatible with 5G and found today for around BRL 2,600. Thus, it is difficult to opt for the Reno 7 — unless you insist on the microscopic mode or really like its design.
Buy Moto G82
Buy Galaxy S21 FE
Buy Reno 7
The official Reno 7 resellers in Brazil are Amazon and Vivo — sometimes there are promotions with around R$ 500 off, which makes it a more interesting option. Anyone who buys the device by 12/31 at these stores and registers with site of the brand will be contemplated with a wide guarantee of 5 years (in general, a cell phone has only one year of coverage).
Oppo is the fourth largest smartphone maker in the world, behind Samsung, Apple and Xiaomi, according to market consultancy Counterpoint.