On the day that completes nine years of the death of Paul Walker, his daughter Meadow, published a beautiful tribute to remember the actor. "9 years without you. I love you so much, my angel", wrote the young woman, now 24 years old, when sharing a photo bowling next to her father.
Meadow Walker is an activist and model and is always reminiscing about moments with her father, who left early when she was still a child. On November 30, 2013, the actor was involved in a fatal car accident in California.
---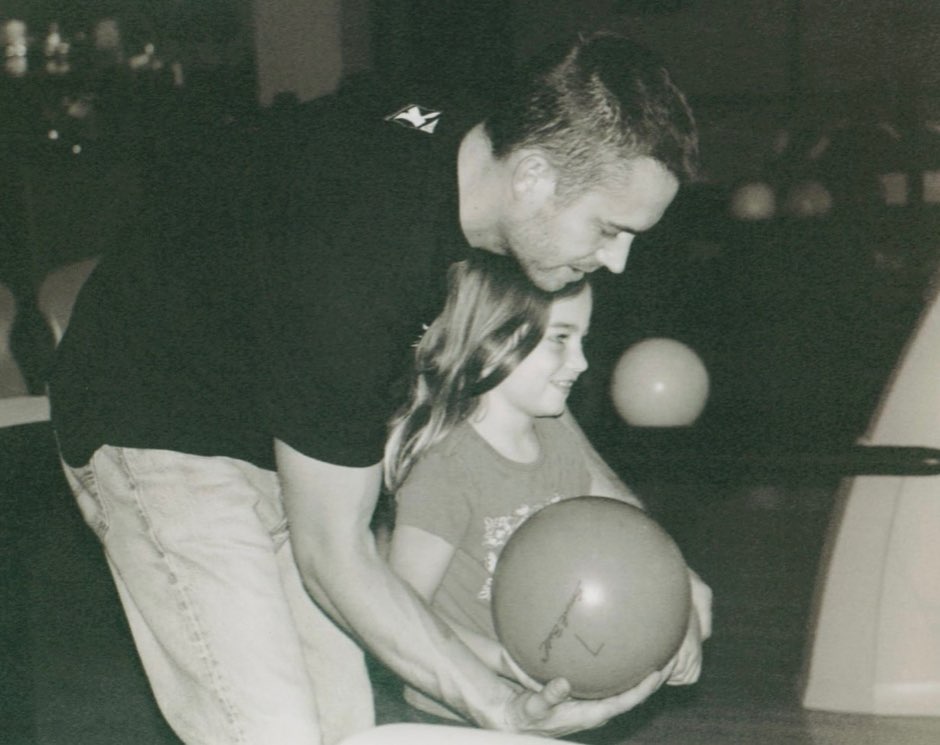 Paul and Meadow bowling together (Photo: Playback/ Instagram)
---
Known internationally at the time for the 'Fast and Furious' franchise, he was honored in the film and his death is always remembered by his friends and former co-stars. Actress Jordana Brewster, who was Paul's romantic partner in the movies, also took advantage of the date to share a photo of her friend taken on the set of filming with a baby in her arms. 🇧🇷A few days after Paul's death, our on-set photographer sent me these pictures. They were taken between takes. I love them because they capture Paul's joviality, openness and joy. When he passed away 9 years ago, I couldn't conceive why and how someone so full of life could be taken away so suddenly. The best I can do to honor his legacy is to be there and love and do good. Spreading joy as only Paul could do." he wrote. Meadow reposted the post on her own profile.
Vin Diesel, the great friend on and off screen, also posted a memory. In the picture, the big screen Dominic Toretto and Brian O'Conner are in a car. "Nine years… love you and miss you," he wrote in the caption.
Fans always express themselves on social networks about the void left by the great actor and human being. In addition to recognition for his work, Paul Walker was also always remembered for his philanthropic side and the charitable actions he carried out in life. Even after his departure, his institution continues to help people through donations.
Featured photo: Paul and Meadow Walker Photo: Playback/ Instagram