"Grey's Anatomy" screenwriter Elisabeth Finch gave her first interview after stepping away from the series for lying about her medical history — which even inspired episodes of the show. In conversation with The Ankler released this Wednesday (7), Finch admitted that none of the claims made at the time of writing the ABC drama were true.
At the time, the screenwriter stated that she would have been diagnosed with bone cancer and would have suffered an abortion during a chemotherapy session. In addition, she also claimed that her older brother Eric committed suicide. According to Deadline, he currently lives in Florida and works as a doctor. Nothing Finch said was true. "I know it's absolutely wrong what I did"he declared. "I lied and there is no excuse for that. But there's context to that."she acknowledged.
"The best way to explain it is when you experience a level of trauma, a lot of people fall into an unhealthy behavior mechanism. Some people drink to hide or forget things. Drug addicts try to alter their reality. Some people cut themselves. I lied. That was my mechanism and my way of feeling safe, seen and heard."she justified.
Continue after Advertising
Before Disney, owner of the ABC channel, completed the investigation into the lies, Elisabeth decided to quit her job and go to a rehabilitation clinic in Arizona. She has since gone through a divorce, been disowned by her family, and is no longer allowed to see the children she helped raise. "I would like to have a grid that shows who is not talking to me because [legalmente] can not "vented.
"Who isn't talking to me because they don't know what to say. Who isn't talking to me because they're upset. And then who is sitting there waiting for me to reach out. I have no idea… it's been a very peaceful and very sad period. There were people who, when their article came out, were immediately very, very nasty in the text. Family and friends who called me a monster and a fraud and said this is all I'll be known for and more truths would soon come out."she recalled.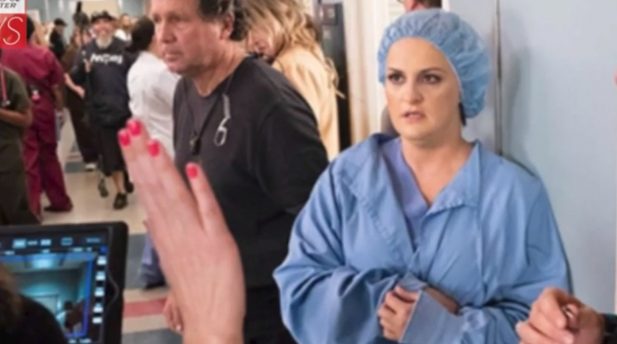 Finch revealed that he started lying in 2007 when he injured his knee while hiking. The accident ended up causing her to have surgery. "Everyone was so amazing and so wonderful before all the surgeries"she stated during the interview. "They were so supportive. And then I got my knee replacement done."he added.
"It was a hell of a recovery period and then it got quiet because everyone naturally was like, 'Yep! You are healed' . But it was absolutely silent. I had no support and I reverted to my old mechanism of hurtful behavior – I lied and made something up because I needed support and attention and that's how I went after it. That's when that lie started – in that silence.", he explained. In addition to the iconic medical series, Elisabeth also went through the teams of "The Vampire Diaries" and "True Blood".
remember the case
In March, screenwriter Elisabeth Finch was placed on administrative leave and subsequently asked to be removed from the "Grey's Anatomy" writing team for lying about her medical history. After that, Disney's legal and human resources departments launched an internal investigation to find out what really happened.
The suspicion that the stories could be lies began when Finch needed to be away to deal with family emergencies. Concerned, the colleagues got in touch with Elisabeth's wife, Jennifer Byer, and during the conversation they noticed similarities in the stories told by the woman with the ones that the screenwriter told, claiming to be hers. With that, Shondaland and Disney executives turned on the red alert and put the professional on leave.
Continue after Advertising
Finch has been a writer on the show since 2014, having been responsible for penning around a dozen episodes. The reach of the stories told by her was great, so much so that she even gave interviews to the North American Elle magazine, the Shondaland website, and even The Hollywood Reporter, talking about moments in her life when she lost a kidney and leg part. Her experiences were brought to the screen and Finch has become an important name within the writers' room ever since.
The writer even made a cameo in the 2015 episode "Silent All These Years", in which she presented a storyline about rape, which would have been inspired by a visit she made to the UCLA Rape Treatment Center in Santa Monica.
follow him Hugo Gloss on Google News and follow our news!